By bringing unheard voices—younger, digital-first, rural & multicultural—into your research, you have a much better chance of driving market success.
Note: This is the third article in a series of blog posts from our CEO & Founder, Matt Kleinschmit, exploring the principles of conversational research design. To get notified of new content from this series and for more best practices for market research and insight professionals, subscribe to our blog.
There is a well-worn expression, usually attributed to Albert Einstein, that the definition of insanity is doing the same thing over and over and expecting different results. In the research world, you might look at the way surveys have been done in the past decade and think: Not totally sane. And you'd be right.
Marketers have been talking about the need to reach "unheard voices" and include more "real people" in their research for years. And still, researchers return to the same old methods—hoping that, maybe this time, they'll capture fresh new insights. By conducting a long, arduous email survey on pay-to-play access panels—panels with a predictable pool of professional test-takers—researchers fail to reach consumers whose perspectives are often overlooked.
The need for a new approach is undeniable. Consider these two stats alone: there are now over 67 million Gen Zs in the U.S. (those born after 1997), a cohort that will soon pass the Boomers in size; and the U.S.'s Hispanic population increased from almost 51 million to almost 61 million in less than 10 years, accounting for half of the country's total population growth between 2010 and 2019. Researchers need to adapt to this reality—a profound generational and multicultural shift—because the market, and consumers, demands it.
In the 48 hours after this year's Super Bowl, Reach3 connected with 600 Americans to get their thoughts on diversity and inclusion in advertising. The Super Bowl, of course, is the premier showcase for the world's top brands—and while many of this year's ads had a higher-than-average level of diversity, some respondents—especially Asians—felt marketers could be doing a better job at inclusion; overall, only 36% said they felt represented in the ads.
Advertising is often viewed as the tip of the marketing iceberg, with consumer research far beneath the surface.
But the need for diversity—to seek out those underrepresented faces, to find those unheard voices—is just as important for the insight professional as it is for the ad man on Madison Avenue.
Consumers want to see themselves reflected in brand strategies, activations and advertising—but this representation has to also be present in the underlying foundational research informing these strategies for it to truly be consumer-centric.
Ultimately, consumers do want to be heard and seen by brands—but they don't want to be studied like lab rats or race through a maze of cookie-cutter questions. If you really want to maximize the representativeness of your research and find those hard-to-reach people—consumers who avoid pay-to-play access panels and aren't professional test-takers—you need to meet them on their turf and engage them when behaviors happen (as I've said in a previous post.)
That's one of the reasons why, at Reach3, we regularly leverage a wide variety of multi-faceted sampling techniques. From immersive recruitment on popular social media channels to in-the-moment engagement through QR codes, we are on a mission to connect with real people where they live and breathe—and where they can provide meaningful feedback for the brands and products they use.
A recent proprietary study of gamers is a great example of how this can happen. The highly coveted gaming demographic—a younger cohort of digital natives, largely allergic to consumer research panels and traditional email surveys—are sold a lot of goods and services each year, but aren't well understood by marketers. To better understand the motivations behind their behaviors, we reached out to these gamers where they spend their time—engaging them using our conversational research approach through a well-respected gaming influencer.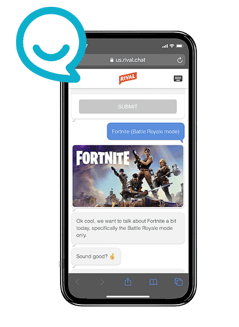 Leveraging the influencer's nearly 200,000 followers, we intercepted gamers with a conversational chat within Instagram—something that kept them on the platform while allowing us to ask a few questions. In less than 12 hours, we were able to complete over 900 interviews of gamers aged 16 to 24—achieving results at a scale and cost that a traditional panel couldn't beat.
While a lot of the attention of marketers is focused on hard-to-reach Gen Zs, the fact is that unheard voices exist in every corner of the marketplace. One of our clients, the Oprah Winfrey Network (OWN), recently asked us to help them reach older African-American women, who are historically underrepresented in research but are an important segment for the entertainment and lifestyle channel. OWN wanted to bring these women's voices to the fore of its programming decision-making.
Using a combination of OWN's branded social properties, as well as similar online communities where the African-American women spent time, we were able to build a community of consumers who could provide ongoing insights for the company. These consumers used their voices to help steer OWN's programming—including character development, plotlines and talent evaluation.
Whether it's an 18-year-old young man or a 68-year-old older woman—whether they're white, brown or Black—each consumer has their own set of interests and passions. They engage with the world in their own unique ways, form their own distinct communities and inhabit their own distinct channels.
As modern insight professionals, we need to engage our "future customers" where they already are to drive brand growth both today and in the years to come.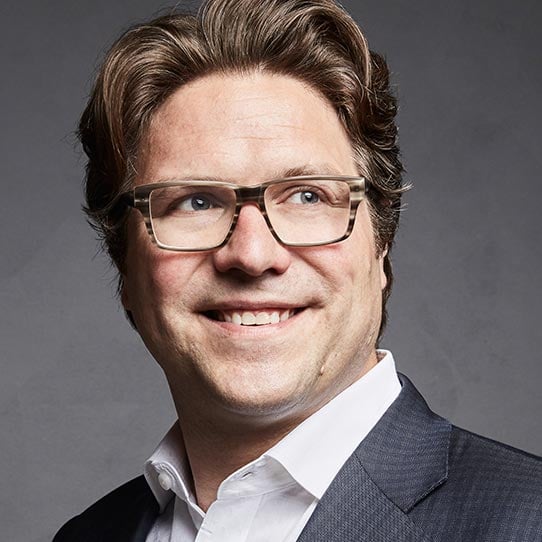 Matt Kleinschmit
CEO and Founder, Reach3 Insights