To take advantage of the mobile opportunity in front of us, we have to re-imagine the mobile research experience from the ground up.
The latest GreenBook Research Innovation Trends report shows that mobile surveys are finally the hottest emerging technology in insights. According to the annual study, 56% of researchers are now using mobile-first surveys, with an additional 20% more considering adding this technology to their research stack. Mobile surveys now outrank text analytics, social media analytics and big data analysis as the next big trend in marketing research.
Frankly, it's not very surprising that a majority of researchers have already invested in mobile research. We live in a mobile-first era—a world where there are more cellphones than people. Consumer adoption of SMS and mobile messaging, in particular, has significantly increased in the last decade. Even before COVID-19, it was imperative for market researchers to take advantage of mobile technology to get an accurate understanding of evolving consumer sentiment and behaviors. And this is even more important now that for many COVID-impacted consumers mobile technology has become a lifeline for connecting with the outside world.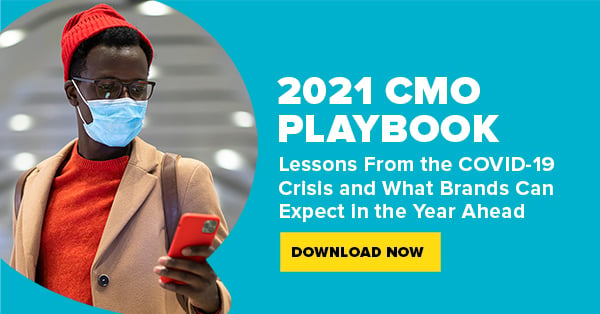 That said, there's more to a mobile strategy than just mobile surveys. At the end of the day, a mobile survey is still a survey. That's an issue because according to Forrester, both consumers and companies are getting tired of traditional surveys. Re-sizing buttons and grids for mobile devices is unlikely to improve the quantity or quality of mobile engagement if we do not address the underlying issues inherent with traditional surveys in general.
At the end of the day, a mobile survey is still a survey.
To take advantage of the mobile opportunity in front of us, we have to re-imagine the mobile research experience from the ground up. And that means leveraging the organic mobile messaging behaviors rapidly taking hold around the world.
When I started Reach3 Insights, it was done with the belief that our industry can do a lot more to be relevant for the mobile era. While people are moving to SMS and messaging apps, a majority of market research approaches and technology still rely on stodgy, email-based methods that put people in "test-taking" mode, and I think that needs to change.
The idea behind our mission at Reach3 is simple: Engage people in a conversational style using the mobile messaging networks and apps that people already use to communicate with friends and family. Keep it simple. No overly formalized research language or long surveys dependent on email distributions. In other words, engage research participants like they are people, not as merely "respondents", making research exercises feel more natural, organic and human.
In just over two years, the companies that have worked with Reach3 are proving that this conversational, mobile messaging-based approach to research has enormous research and business benefits—both before and during the pandemic. Quite simply, it drives deeper, richer insights that fuel better business decisions.
Here are three notable examples.
Jägermeister: Leveraging the universal appeal (and cadence) of mobile messaging
One myth about mobile messaging is that it's a "Gen Z thing." In fact, studies show SMS and mobile messaging are popular among a wide array of demographics, including older consumers. For example, a study from Facebook found that 65% of Millennials, 65% of Gen Xers and 63% of Boomers prefer messaging over phone calls or email.
When we worked with the alcoholic beverage giant Jägermeister, we leveraged the universal appeal of mobile messaging to get a holistic picture of the brand's current landscape and where the company can go next. The multi-phase study involved engaging a mix of Millennials, Baby Boomers and Gen Xers to learn about their perceptions of the Jägermeister brand and exploring potential new territories for growth.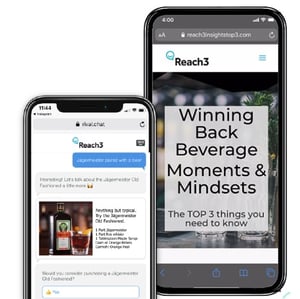 Using market research technology from our sister company Rival Technologies, we engaged hundreds of legal-age adults across these different demographics. Using a messaging-based quant and qual research approach, we captured 60% response and recontact rates across generations—showing that both younger and older research participants are willing to provide feedback via messaging platforms, and an iterative "engage and re-engage" research approach that mimics how people text can be incredibly powerful for capturing actionable insights.
The results drove the development of new formats, occasion-based positioning and advertising. The ability to iteratively re-engage consumers via mobile notification throughout the research process also enabled Jägermeister to have a truly agile insight solution—all while ensuring that it's hearing from all of the consumer groups relevant to its business.
Hyundai: Using mobile-messaging to get closer to the "in-the-moment" experience
The ubiquity of mobile phones and immediacy of mobile notifications provide an opportunity to capture people's feedback in real-time rather than asking participants to share feedback later on. This reduction in recall bias is powerful. Since people don't have to remember what they did or how they felt, they're less likely to rationalize their responses. The feedback is more candid and authentic, capturing in-the-moment experiential learning.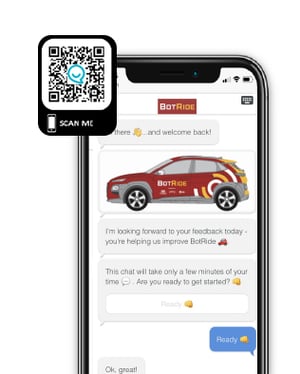 Engaging people in real-time also boosts response rates: Since engagement happens at the moment people are making decisions and forming opinions, the experience is still fresh in people's minds. People don't have to rack their brains and struggle to remember what they did or how they felt. Instead, they can simply share their stream-of-consciousness feedback, using video selfies and observational videos to capture the contextual dynamics behind their opinions.
This ability to capture real-time feedback was crucial to an important research project we recently did for Hyundai. When this automotive giant ran an autonomous vehicle ride-sharing pilot, it needed to capture real-time feedback across the entire user experience, from online sign-up to the App user experience to the actual ride experience. The key to this project was understanding motivators and barriers, usability issues and the experiential elements that drive both trial and repeat usage.
For this approach, we leveraged mobile messaging-based conversational activities that were triggered by QR code to engage riders in the moment, asking for their feedback during and immediately after their ride. The messaging-based research approach that was employed was a huge win: We saw incredibly high response and recontact rates across the pilot. The client got robust base sizes for quantitative analysis as well as deep emotive qualitative feedback, including selfie and observational videos.
Kimberly-Clark: Increasing ecommerce sales and driving business outcomes
Sometimes as researchers, we focus too much on methodology but don't pay enough attention to business outcomes. I think that's a huge miss, regardless of whether you're a client researcher or agency partner. One of the most rewarding aspects of our company's development over the past two years is seeing first-hand how mobile messaging-based solutions are proving to be a source of deeper, richer insights that drive results C-suite executives care about.
Our client Kimberly-Clark is a good example. The company approached us when they noticed sub-par conversion rates for personal care items on a partner's online grocery pick-up service. Kimberly-Clark wanted to uncover barriers to purchasing personal care items through this retailer's online service and address those issues to help drive sales.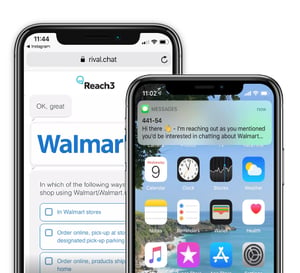 Reach3 Insights designed a multi-phase research approach to engage more than 500 consumers for a series of iterative quantitative and qualitative messaging-based exercises. Rather than using email-based surveys, Reach3 leveraged mobile text notifications to deliver conversational chat exercises.
Phase 1 of the study involved a robust quantitative exercise to understand drivers and barriers to service usage. For phase 2, we re-contacted select participants via mobile notification to further explore personal care shopping behaviors. Finally, phase 3 involved inviting specific respondents for one-on-on, in-depth virtual interviews, incorporating screen sharing to see actual e-commerce shopping experiences, search behaviors, pain and passion points.
This project was a huge success for the client: actions taken from the study resulted in 20% brand and category sales increases. In addition, the project won the 2019 EXPLOR Award at last year's Corporate Researchers Conference.
Conclusion
The message is clear: the marketing research industry needs to go where consumers already are rather than forcing them to participate in increasingly antiquated methods. That means moving away from boring and robotic email surveys and embracing mobile messaging-based solutions.
The good news is that this new way of engaging with consumers unlocks incredible benefits from both research and business perspectives – delivering deeper, richer insights that fuel better business outcomes. Indeed, by leveraging the power of mobile messaging, the future of our industry is already in hand.
If you'd like to learn more about our work with global brands, check out our case studies or reach out to our team directly.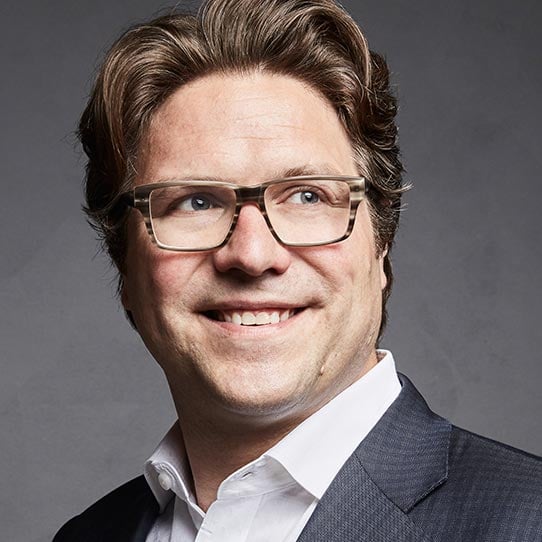 Matt Kleinschmit
CEO and Founder, Reach3 Insights