Mobile messaging will change the way we capture customer insights through in-the-moment conversational engagement and immersive chat, video & voice technologies
Today's consumer values—even demands—authenticity from brands. But there is nothing authentic in how marketers and insight professionals contact people in the traditional, email-based survey techniques that have persisted for decades.
So as we enter the new decade there is a massive opportunity for brands looking to engage & activate customers to help them deliver exceptional experiences. The entire world is glued to their smart phones. Which, as it happens, can do far more than open emails to complete surveys. 😏
Consider for a moment:

With all this opportunity at our fingertips – why are brands still sending boring, impersonal email-based surveys? After all, the answer to rich human insights is already in hand.
1. You can connect with your customers where they already are!
It's a simple idea: Engage with people in a conversational style using the messaging apps that are already a part of their everyday lives. In other words, connect with them like they are people, not "respondents."
Today, conversational marketing is one of the fastest-growing areas of the industry. We're seeing increasing investment in chatbots, voice assistants and other conversational technologies to better serve customers.
Marketers and Insight Professionals should be using this in their insights strategies as well. And no, this doesn't mean copying and pasting overly formal long form questions from email surveys into to mobile phone apps. Conversational exercises, or "chats" are a complete reimagining of the quantitative & qualitative research experience. Depending on your audience, they can include photos, videos, GIFs, graphics, emojis, questions and open ends, and they generally have a colloquial tone that mimics modern messaging vernacular.
63% of research participants think chats are "much more" enjoyable than traditional surveys
A study conducted by Jennifer Reid, Senior Methodologist at Rival Technologies, shows that 63% of research participants think chats are "much more" enjoyable than traditional surveys. Similar majorities also thought chats were more fun too.
Perhaps as a result of this, conversational approaches delivered via mobile messaging networks have been found to be more effective than email-based approaches, delivering 60 – 80% response and recontact rates, with 30% of completed interviews collected within 60 minutes of deployment. This completely shifts the paradigm of traditional "rear-view mirror" research approaches, instead allowing brands to engage consumers in real-time. This means people aren't relying on recall, rather they are sharing stream-of-consciousness feedback live and in-the-moment.
When was the last time you saw results like that from an email-based survey?
2. You can easily incorporate front-facing mobile selfie videos into your strategy
After two decades working in marketing research, I can say this confidently: people like to share their opinions and many genuinely want to give feedback on brands, products & services they like (or don't). The trouble is that in traditional email-based surveys this feedback is generally captured via overly structured text-based questions. In other words, we ask consumers for their opinions, but then we limit how they can provide this feedback.
At Reach3 we use the world's first enterprise-grade conversational insights platform developed by our sister company, Rival Technologies, to capture rich chat, video and voice-based consumer feedback. This market research platform enables a wide range of flexible ways in which to engage consumers, including front-facing selfie videos. This seamless experience mimics widely adopted modern video chat technologies and allows consumers to provide candid video responses that not only capture what they say, but also reveal the facial expressions & emotions behind their words.
The numbers don't lie. In a recent Reach3 research-on-research study, we found that the average number of words used to respond to a traditional email-based typed open-end question was 17, while a video-based open end included in one of our conversational exercises elicited an average of 122 words—an increase of 700%!

Video-based feedback approaches include powerful technology for automating transcriptions, and advanced text analytics techniques make these unstructured data easy to analyze so that marketers can quickly take action.
3. Mobile messaging-based insight approaches help us capture (and understand) contextual decision drivers
Mobile messaging-based insight approaches not only allow marketers to engage with their customers in real-time using the communications methods they prefer, but they also provide new & unique ways to understand the context behind their attitudes, opinions and perceptions. One way to do this is by allowing consumers to easily toggle between front and rear facing smart-phone cameras, which allows marketers to see first-hand the contextual drivers behind the consumer's decision-making process. What's their environment? Who are they with? What are they doing? How might it affect their decision-making process?
This works great for Jobs-To-Be-Done approaches that seek to understand how a specific context may impact brand and product decisions, and is also a great fit for scaled ethnography and capturing in-the-moment shopper insights. In this fashion, marketers are able to observe behaviors rather than ask about them, which helps to reduce the challenges associated with recall-based approaches.
In a recent study conducted by Reach3 on behalf of global alcoholic beverage brand Jägermeister, we leveraged mobile messaging-based video techniques to better understand the in-the-moment social dynamics behind varying drinking occasions. In another, we helped a major technology company to see first hand how home smart speakers were being set-up and used. And for a global entertainment brand, we helped them to better understand how their audience was multi-tasking across TV, mobile phone and tablets during key programming windows.
So there you have it. Three compelling reasons that marketers should be re-imagining their customer insight approaches to embrace the widespread mobile messaging-based behaviors that consumers are using today.
If you learned anything new in this blog post, I strongly encourage you to read my latest e-book that further uncovers the Future of Insights.

If you have questions or want to chat, don't hesitate to contact the Reach3 team.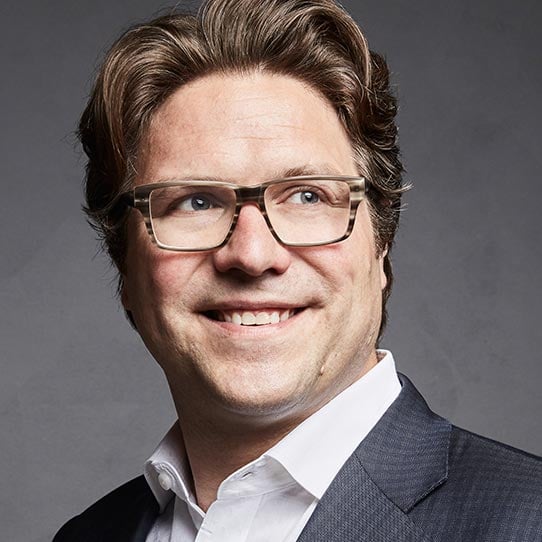 Matt Kleinschmit
CEO and Founder, Reach3 Insights