The idea of co-creation is not new, but we need to re-imagine how it's done by market researchers in the mobile age.
For many people and businesses, 2020 was a trying time. There's still so much unknown, but what I do know for certain is that everything that once was in market research and innovation will evolve in our new economic and social normal. Now more than ever before, it's imperative we revisit our old tactics and reevaluate how we gather insights and co-create with our consumers to meet their ever-changing needs.
I've been engaged in research across a variety of categories to help clients understand the shifting preferences and behaviors of their customers. From the research that's been done across various industries since the onset of COVID-19, I've seen a number of large trends emerge.
Here are three notable examples to consider as you build your research strategies for 2021:
A recent study with a leading laptop manufacturer revealed that as consumers continue to blur the lines between living and working, the personal use of work laptops is changing. Enterprise IT decision makers are now being tasked with navigating inferior home Wi-Fi and remote usage. As a result, different considerations are going into the purchase of laptops, with security and bandwidth now being top priorities.


Research in the beverage industry has helped us understand that with consumers no longer browsing aisles of supermarkets, their avenues for discovering new drinks have changed. They are now finding opportunities to learn about beverages online and are evaluating new products in different ways. These behavioral evolutions have implications for the innovation and trial phase of product development, and FMCG/CPG manufacturers need to rethink how they attract new customers.


In the beginning of the pandemic we (unsurprisingly) saw a spike in alcohol purchases. Over time, alcohol purchasing behavior has shifted back to pre-pandemic levels; however, when we look closer, specific categories within the alcohol industry have grown while others have taken a hit. We need to start digging into how and why consumers are drinking differently and what new opportunities have emerged.
Countless other examples point to the fact that customers are researching, purchasing and consuming products differently. So, what does this mean for insights?
Are the past conclusions still relevant? Are the inferences still applicable? Do we need new consumer insights? Do we need to update our understanding of the consumer? For some brands or categories, consumer preferences, attitudes and habits have changed dramatically and continue to evolve.
It is time to re-examine old segmentations, historical tracking questions, advocacy data or any other benchmarks that the business has relied on in the past.
Re-imagining co-creation for the mobile age
At Reach3 Insights, we've seen the benefit of employing a conversational approach to market research. By speaking to customers in an authentic way, we have found that they feel more valued and as a result, produce deeper and more impactful insights. These insights can then be leveraged to power decisions around new products by embarking on co-creation.
We can't just take a co-creation activity and paste it into a mobile survey.
Of course, the idea of co-creation is not new, but it is my firm belief that we need to re-imagine how it's done in the mobile age. Consumers are communicating (and purchasing) on mobile apps at astonishingly high rates, giving us a new opportunity to reach them in real-time and in a more immersive environment.
But we can't just take a co-creation activity and paste it into a mobile survey. Rather, we need to embrace the norms of the emerging mobile chat culture. If we want to get the best ideas out of customers, we need to rethink the highly clinical and hilariously formal approach that research has become known for. Co-creation activities deliver richer insights, and they are iterative. If the research experience feels more like a conversation rather than a test that your customers have to pass! It is more enjoyable for your consumers to be more forthcoming.

So, what's the ROI of a conversational approach to co-creation? Read on for a few examples of how clients have seen huge value in co-creating solutions to business challenges by engaging with their consumers:
A grocery retailer chain was worried about the effects of the decrease in foot traffic to their physical stores during the onset of the pandemic. We engaged a group of their customers through a series of interactive chats to understand their pain paints with shopping in store. By making shoppers feel like a crucial part of this business challenge, we were able to use their input to generate solutions and have them vote on those that were most relevant to them. This approach brought the consumers on the journey and allowed the retailer to identify customer-approved solutions that would move them forward during this time in flux.


Over the course of lockdown, we saw consumers start to snack more, but also become increasingly conscientious about their health, the environment and volume of consumption. When a FMCG/ CPG company wanted to develop a new snack, we opted for a co-creation approach to bring these new realities to the forefront. Consumers were provided with a range of ingredients, formats, flavors and packaging ideas and were asked to create a snack they would love. Through examining the choices they made, we were better equipped to produce a snack they were invested in and would be more likely to purchase.
Whether we like it or not, change and uncertainty is a reality for many right now. We are wise to respond to this uncertainty by getting closer to our consumers, working to understand their pain points and collaborating with them to create solutions and products that work within the new reality. Co-creation does not have to be an arduous process. By getting creative and leveraging the power of mobile communication and conversational insights, you can allow your consumers to shape the future success of your business.
At Reach3 Insights, we have seen how conversational research lends itself to successful co-creation. If you're ready to co-create with your consumers, we're here to help.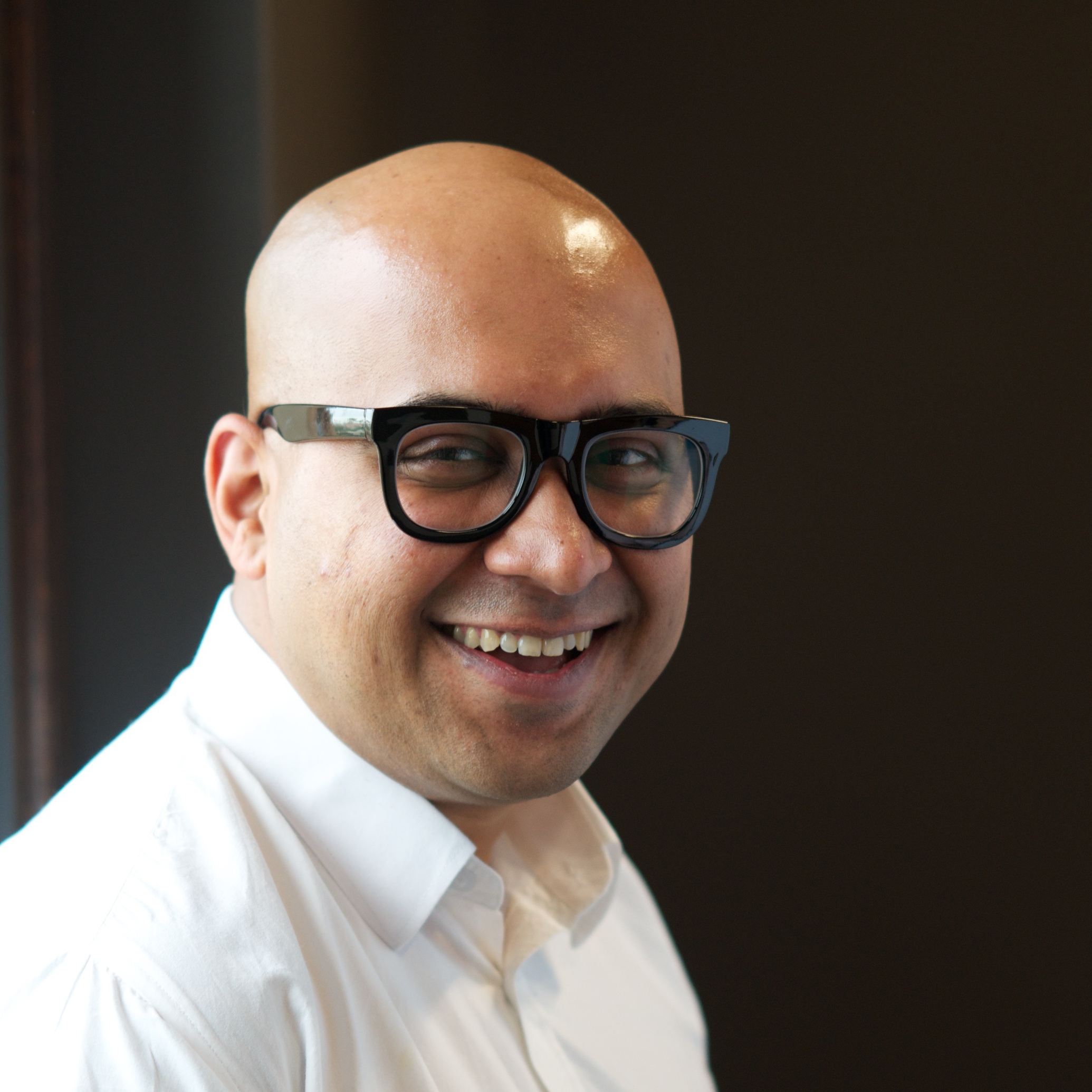 Bala Rajan
SVP, Reach3 Insights