For CMOs, the emerging customer dynamic means finding a new path ahead that lets their brands shine.
If 2020 were a TV show, there'd be no shortage of storylines — from the Covid-19 pandemic and the powerful movement for social justice, to sweeping job loss and a contentious U.S. presidential election. All the while, the pacing of such a tumultuous year would feel glacial, as we've all stayed at home minding various stay-at-home measures—often without the comfort of friends or extended family.
And if 2020 were a TV show, I think everyone would be left wondering the same thing: What does next season have in store? 🤔 😬
With the pandemic still in full effect, we enter 2021 with some hope. 🤞But that doesn't mean it'll be business as usual for consumers. There's considerable uncertainty ahead, much of it thanks to the myriad of new behaviors and lifestyle habits brought about by the last several months. And for CMOs, the emerging customer dynamic means finding a new path ahead that lets their brands shine.
So, what insights can CMOs take into 2021 to help their brand emerge a winner?
To find out, Reach3 Insights and Rival Technologies leveraged Rival's mobile messaging-based research platform to reach out to consumers across the United States. Beginning in March 2020 and continuing throughout the year, we chatted with consumers of all ages using proprietary conversational, mobile messaging-based techniques to understand how their behaviors, routines, and sentiments were changing as the pandemic evolved.
While there is no going back to the status quo, new opportunities are emerging for brands.
In 2021 CMO Playbook, Matt Kleinschmit, CEO and Founder of Reach3, reveals the top macro trends that emerged from our proprietary, longitudinal COVID-19 research. As you can see in the playbook, while there is no going back to the status quo, new opportunities are emerging for brands who are willing to engage and listen to their customers.
We've outlined three takeaways below—download the 2021 CMO Playbook to learn more about these consumer trends.
Meet these new consumer behaviors head-on
Mostly out of necessity, behaviors and habits changed in 2020, and the consumers we've spoken to expect many of those new behaviors are here to stay. People now approach their buying decisions differently and have become more conscious of their consumerism.
"I think that people will start to think about what is important and what isn't," one consumer told us .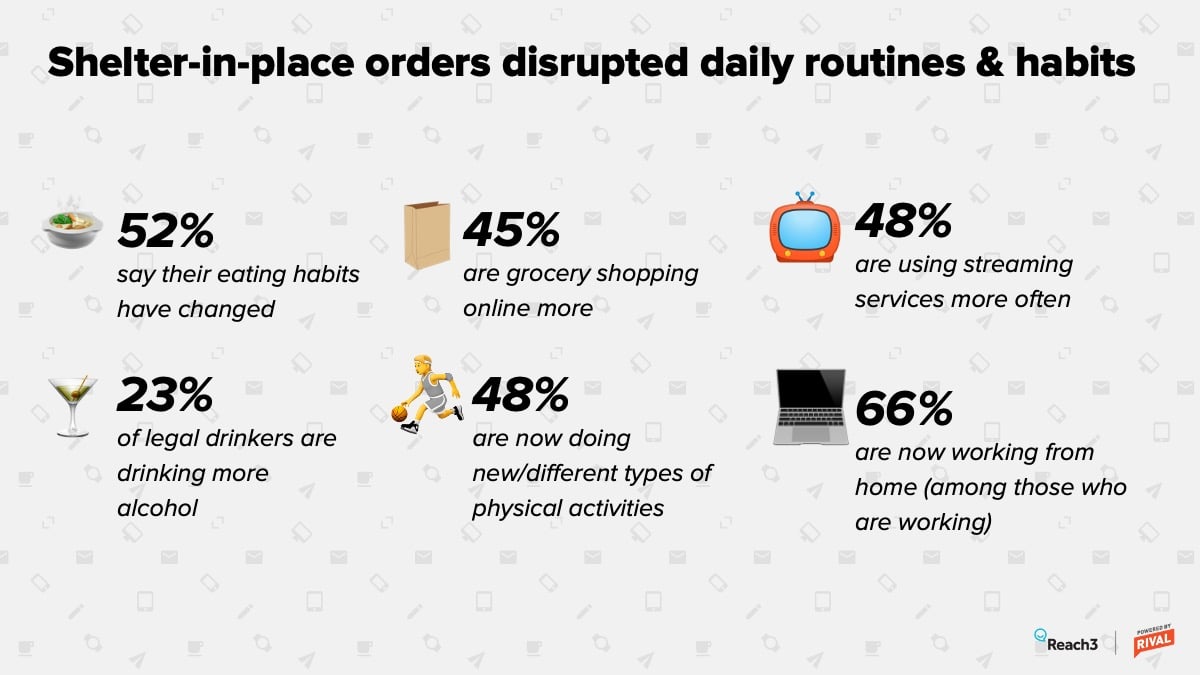 For CMOs, that means being empathetic while meeting these new needs head-on. After all, even in the 2020 market, we found that 36% of consumers purchased new products and selected new brands that they plan to continue using after the pandemic. Consumers told us they just want to make sure they choose reliable brands—58% of restaurant guests, for example, plan to go to restaurants they've tried before. It's up to brands to demonstrate that they're worthy of that trust.
Consumers want more from their digital experiences: It's up to you to provide it
"I think that online shopping is going to take over," one consumer told us. We found that to be true as direct-to-consumer e-commerce companies rose to the top in 2020. But the buying public is experimenting with other options as well, including omnichannel experiences like "click and collect."
Even the restaurant industry, which has been hit hard by the pandemic, has seen the benefits of digital offerings: 50% of consumers use restaurant websites, and 42% take advantage of restaurant apps.
It's no wonder, then, that brands that invested in an exceptional digital experience before the pandemic have been seeing that work pay off. But there's still room to optimize your digital experience in 2021—as long as you keep customers' needs in mind, including the contextual and emotional triggers driving attitudes and behaviors today.
Relationships have changed—so change your relationships
The coronavirus pandemic hasn't just changed our behaviors. It's also changed how we interact with everyone around us.
This pandemic has re-shaped the nature of our relationships with just about everything. Among the consumers we engaged, 28% said the pandemic had the most significant impact on their relationship with their family. Another 12% said it changed the relationship they have with their significant other. In-person events and celebrations declined, with Thanksgiving, Hanukkah, and Christmas plans getting more intimate and many gatherings moving online.
With consumers looking for ways to continue their relationships and interactions safely, the brands that can help them achieve will come out ahead in 2021. Those "helper brands" that create customer communities that foster positive relationships will benefit from growing word-of-mouth and social amplification as a result.
Of course, that's not all brands can learn from 2020. Many consumers we spoke with—particularly members of Gen Z—shared their thoughts on conscious consumerism, corporate activism, and how and where they want to see brands engage. The verdict? The past year has changed everything, completely flipping the switch on brand engagement.
But 2021's storylines are still being written, and there's plenty CMOs can do to add themselves in. They just have to put in the work getting to know exactly what consumers are looking for today—and make sure to continue giving their customers a starring role.
Want to learn more about these 2021 consumer trends? Download our ebook today.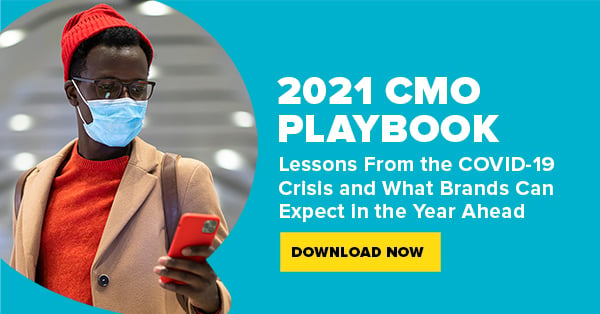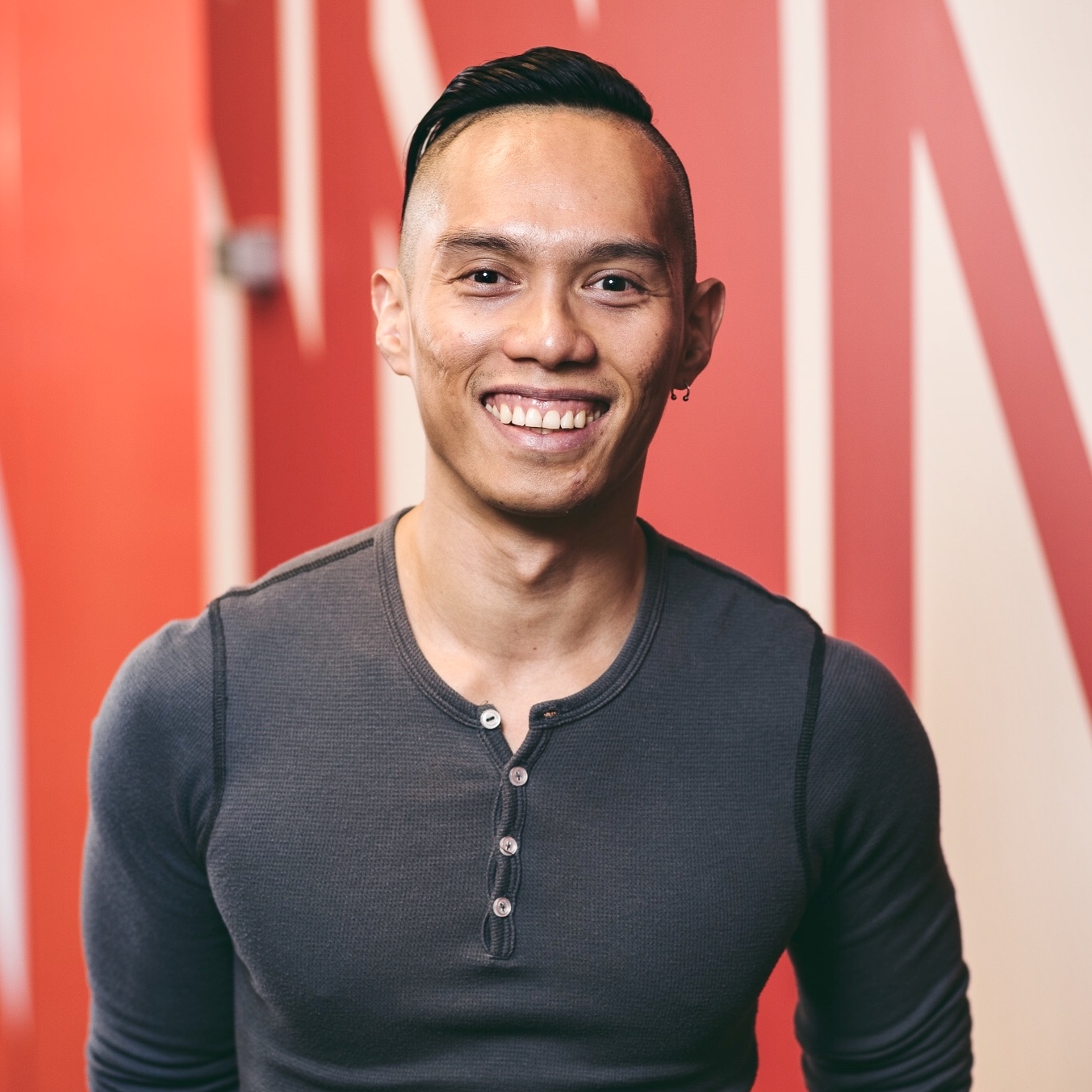 Kelvin Claveria
Marketing, Reach3 Insights