Preparing for a singular "New Normal" is not enough
As people continue to deal with the consequences of the COVID-19 pandemic, CMOs across many industries are finding themselves in uncharted territory. Consumer behaviors have changed so dramatically that their pre-COVID marketing playbooks have become outdated and irrelevant. Many marketing leaders, rightfully so, have been thinking about new ways of understanding and adjusting to the "New Normal."
But based on what we've been seeing in the consumer landscape over the past 9 months, I believe preparing for this singular "New Normal" is not enough. The pace at which consumer behaviors and attitudes have changed has been so rapid and varied based on the specific context of their pandemic experience that a more productive way to think about the next 12 months should be a series of "Next Normals"—distinct pandemic-influenced time-frames that impact consumers as they adapt to the specific circumstances they face in their own lives.
Think about your own habits. My guess is how you did your grocery shopping last spring is very different from how it was last week or even today. If you found yourself all of a sudden working from home for the first time when COVID-19 escalated, I'd venture that you've already adjusted your work habits several times to optimize your new day-to-day.
These changes have huge implications for brand marketers. For instance, according to Marketing Dive, 69% of shoppers were willing to try new products during early in the summer if their favorite brands were not available. At the same time, consumers have also sought well-known brands to help guide them through uncertainty. During this extraordinary time, the very idea of brand loyalty is being both simultaneously challenged AND embraced depending on the specific circumstances impacting consumers at any given time.
The very idea of brand loyalty is being both simultaneously challenged and embraced.
Our own research at Reach3 Insights and Rival Technologies shows substantial, frequent and potentially long-lasting shifts in consumer sentiment, attitudes and behaviors. In an ongoing study of thousands of American consumers, 36% recently said they plan to stick to new brands and products they've tried recently. Many consumers also don't anticipate going back to "normal" any time soon, with 85% predicting that COVID-19 will have a lasting impact on society.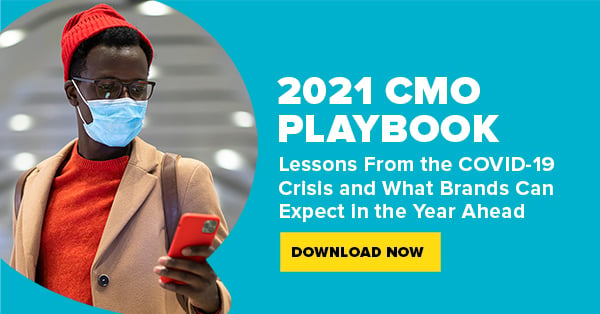 While widespread vaccination is on the way, extraordinary uncertainty is still a reality for businesses in the foreseeable future. For marketers, this uncertainty poses a huge challenge as it's difficult to plan and execute effective campaigns and thoughtful creative when there are so many unknowns. It's no wonder many CMOs plan to play it safe in 2021.
85% of Americans are predicting that COVID-19 will have a lasting impact on society.
As we face several phases of "Next Normals," one option is to let uncertainty paralyze your team. But the better alternative, I believe, is to move with agility and prioritize customer-centricity in all areas of your business.
If you're committed to the latter, here's an action plan on how you can keep up with your customers—or, better yet, to anticipate what they want before they even know it.
Question your customer assumptions
Before the coronavirus crisis, many industries were already undergoing remarkable transformation. But that pace of change is nothing compared to what we're seeing now.
This is not the time to rely on old playbooks or gut feeling. Most of us, after all, have never experienced a crisis as consequential as COVID-19.
Marketing successfully in 2021 requires a deep understanding of your customer. Insights on shifting behaviors, attitudes and routines can create huge competitive advantage, but only if the data you're capturing is timely and based on authentic customer feedback. Perhaps more importantly, this feedback needs to be enriched with a foundational understanding of the contextual dynamics impacting your customer.
Antiquated methods of engaging with customers to capture insights will no longer do. For example, did you know that the majority of customer feedback today is still collected via email-based surveys? It's hard to get accurate, honest feedback using this approach when only one-fifth of emails are ever opened. Many consumers today are not using email at all for personal communications.
We have to be where people already are, in channels they use to talk to friends and family members.
To capture deep, rich and authentic customer feedback, marketing leaders should increase adoption of newer, more modern ways of engaging customers. We have to be where people already are, in channels they use to talk to friends and family members. Increasingly this is on SMS and mobile messaging services. These channels have a universal appeal that cuts across various demographics, and they are already used for honest, stream-of-consciousness communication. Capturing customer feedback via these channels is an incredibly powerful way of reaching people in real time and capturing feedback in-the-moment.
Understand the human behind the numbers
The human impact of the pandemic is very real. Acting with care and compassion is critical at this time, and we must be sensitive to what people are going through.
If you're not careful, people won't be able to differentiate your campaign from your competitor's.
That said, during a crisis like this, it's easy to be too cautious and sound generic. As an article from The Wall Street Journal recently pointed out, many coronavirus-campaigns from consumer brands were hitting very similar tones and messages. If you're not careful, people won't be able to differentiate your campaign from your competitor's, and the empathy you were seeking to demonstrate may sound watered down.
And while it's important to stand out, it's also just as critical to find the right tone. That's a gargantuan challenge given how the uncertainty in all of our lives today is resulting to a wide range of consumer sentiment. For example, our research shows that many people had very mixed feelings about 2020's Halloween, Thanksgiving, Hanukkah, Christmas and New Year's Eve celebrations. It's no wonder marketing teams and agencies struggled to come up with the appropriate tone for their 2020 holiday campaigns.
To succeed, marketing efforts must ring true to how people feel, but they also must speak to the specific context and culture of your customers in whatever "Next Normal" they may be experiencing. Achieving both requires deep customer empathy and process and frameworks that enable ongoing customer engagement and insight generation.
Be a lighthouse through storytelling
A big opportunity for marketing teams at this time is to act as a source of customer truth for the rest of the organization. During these difficult times, practically every department wants to know what's going on with customers and understand the underlying motivations influencing rapidly shifting behaviors.
Democratizing access to customer insights has never been more important. Make it easy for decision-makers to access fresh quantitative and qualitative data about your customers. A huge component of this is how you make insights available to the rest of the organization. While long presentation decks and 20-page reports still have a place in companies, many decision-makers would rather get to the point and understand the "so what." Mobile-first deliverables that highlight key data points and provide just enough context can help make your insights more digestible, easier to consume and more useful during a crisis.
Conclusion
Like many people, I am entering 2021 with optimism and energy. It's important to remember though that he next few months will continue to be rocky, with more changes and uncertainty on the way.
This is the time to ensure that you have the people, partners and technology required to enable continuous capture of customer feedback and sentiment. Bringing the voice of the customer to life through storytelling will also be critical to creating alignment and inspiring quick actions. In putting these things in place, marketing leaders can win the hearts and minds of the customer in whatever Next Normal they are in.
If you'd like to learn more about what's ahead in consumer landscape in 2021, check out the 2021 CMO Playbook. Based on a proprietary longitudinal consumer research program from Reach and Rival Technologies, this report looks at the biggest changes in customer behaviors and routines since the pandemic started and provides an action plan for marketers, CX experts and insight professionals.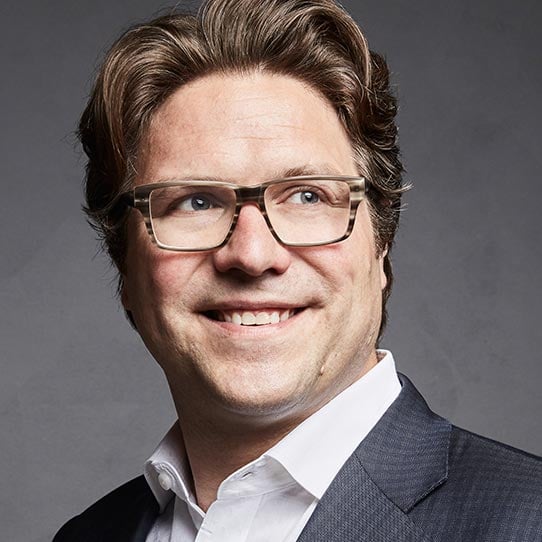 Matt Kleinschmit
CEO and Founder, Reach3 Insights