58% of Black Americans felt that having a mostly Black lineup for the 2022 Super Bowl Halftime Show felt like a legitimate initiative from the NFL.
The NFL pulled out all the stops with its 2022 Super Bowl halftime show by bringing out rap royalty and hip-hop legends, and the consensus is clear: we witnessed one of the all-time best Super Bowl performances in history. However, it's now the week after, and the NFL still faces some of its all-time worst allegations of racism, leading some to question whether this year's halftime show was enough to overshadow its history and present.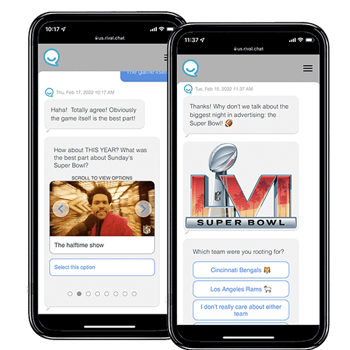 One of the biggest advantages of our conversational, mobile messaging-based approach is its ability to reach diverse audiences and get them to share their authentic feedback on important and sometimes sensitive topics. To that end, we thought this year's Super Bowl was a good opportunity to gauge how people felt about NFL's efforts to address diversity issues. On Sunday night and Monday morning directly after the big game, we chatted with 600 Americans using Rival's mobile market research platform to see what they had to say about the night's biggest moments, including the halftime show.
A legitimate inclusion initiative?
Make no mistake—this year's Super Bowl was one of the best ever. 73% of Americans who watched said it was better than last year; and diversity and inclusion—in music style and performers—was a critical component and top of mind for eager viewers. Fans pointed out the clear celebration of Black excellence and culture, as well as the fact that this was the first time rap as a genre took center stage.
Interestingly, when asked whether having a mostly Black/African American lineup felt like a legitimate initiative on the NFL's part to be more inclusive, 58% of Black/African Americans polled said yes, compared to 37% among whites. Rap and hip hop have been mainstream genres for years now, and viewers appreciated the NFL finally giving Black rappers the main stage. Some recognized that this would irk those who don't appreciate the genre, so quadrupling down on four Black halftime headliners (Dr. Dre, Snoop Dogg, Mary J Blige, Kendrick Lamar) plus two Black featured performers (50 Cent, Anderson .Paak) was certainly a powerful statement, and it resonated with the majority of Black viewers.
"I enjoyed the music in the performers; it was the first time that rappers ever headlined the Super Bowl halftime show and it was awesome." — She/Her, 35-44, White and Black/African American
"It felt like the NFL went out of their element by getting black hip-hop artists. I think a lot of white Americans would not like this, but the NFL did it anyway" — He/Him, 25-34, Black/African American
"It felt sincere and wasn't forced to have a mostly black talent" — She/Her, 25-34, Black/African American
"It was a very hip-hop oriented show with lots of artists from Los Angeles, and I like that it didn't compromise integrity (like Eminem kneeling and Dre keeping lyrics about police)." — He/Him, 35 – 44, White and Asian
Was Eminem the token white guy? Did the NFL really tell Eminem not to kneel? Does any of it matter?
While rumors swirl about Eminem kneeling after his set, Black audiences appreciated this moment and called it out as a show of solidarity. Others debated whether including Eminem was a strategic casting move by the NFL to please white audiences and avoid backlash or accusations of reverse racism. Perhaps not including Eminem and having a truly all-Black lineup could have made a more powerful statement, but regardless of the NFL's motives, Eminem's inclusion was a welcome add for most.
"I liked how Eminem at the end of his performance took a knee like Colin Kaepernick. I thought it was a powerful moment." — He/Him, 25 – 34, Black/African American
"Eminem performance and kneeling down made me feel he gets it and really knows the struggles of people who are just average joes." — She/Her, 55-64, Black/African American
"I think Eminem was a great choice as he appeals to both Black and White audiences." — She/Her, 55-64, Black/African American
"Why put a white rapper in the lineup with other black singers? I don't understand that. If the whole lineup was black singers I might have thought they would be getting better [at diversity] but I feel like they didn't want to do a full black lineup because they were afraid of getting backlash. That's just my opinion." — She/Her, 25-34, Hispanic
Making sure the performance isn't just performative
Most viewers felt that showcasing hip-hop talent was a step in the right direction for the NFL, but the most valuable changes have yet to happen. Some pointed out that while the lineup was the right move to be more inclusive, they questioned whether this was a business or PR move and whether it will translate to meaningful actions on the field, in the locker room, and in the boardroom.
"They could have had white performers but instead they were mostly black. I'd still like to see more black coaches in the league but it's a start." — He/Him, 25-34, Black/African American
"I think having more diversity in the league itself in terms of coaches, owners, managers etc. would speak more to their commitment. Having the cast of performers they had could easily just be about what they think will draw an audience and not so much about diversity." — She/Her, 25-34, Hispanic and Black/African American
"They have had people of color perform in the past and they didn't change their hiring practices, it does not excuse their treatment of players or coaches." — He/Him, 55-64, Black/African American
"While I loved that the half time show featured black performers, it will take more for the NFL to convince me that they are trying to be more inclusive. I would need to hear more about how their policies have changed when it comes to hiring and Colin Kaepernick." — She/Her, 25-34, Black/African American
"There have been halftime shows that featured music artists of color long before the Black Lives Matter movement into the 2020s. So this year just felt more like the norm. Also, it felt oddly like we turned back time a bit to see new and Mary J. Blige featured in the event." — He/Him, 25-34, Black/African American
The NFL's stagnating progress on diversity
Despite recent allegations of racism in the NFL's hiring practices, opinions of how the NFL is handling diversity is relatively unchanged compared to last year. About half feel that the NFL is handling diversity well, while a quarter say just OK, and another quarter say not well.
However, white audiences were more likely to say that the NFL should not be supporting BLM this year, a nearly 10% increase from last year (15% in 2021, 24% in 2022). This should be alarming and could be an indication that we are seeing racism rear its ugly head, even in anonymized survey responses riddled with logical fallacies, false equivalences, misunderstood claims of reverse racism, and a conveniently short-sighted interpretation of inclusivity (that ignores that most Super Bowl performances have catered towards white people and genres of music).
"I am getting sick of Black Lives Matter and companies trying to be inclusive with diversity. I am white and I feel discriminated against and outnumbered." – She/Her, 55–64, White
"The NFL is already made up of predominantly black players, so they should be showing more of other races if they want to show that they are inclusive." – 25-34, He/Him, White, Hispanic
"Last night's performance was all Blacks with the exception of Eminem. One can go overboard and over represent a race and other races feel excluded, kind of like reverse discrimination." – She/Her, 55–64, White
While the halftime show was deemed a success this year, the NFL still has a long road ahead to address and implement lasting changes to improve diversity. Engaging its diverse audience on an ongoing basis, making sure Black voices are heard, and taking real action will be key for the NFL and the advertisers as they address this issue.
This article is part of our 2022 Super Bowl coverage. Check out our recent article on the Super Bowl debut of crypto ads, and keep an eye out on our blog for further coverage, including an update on our 2021 study on diversity in advertising.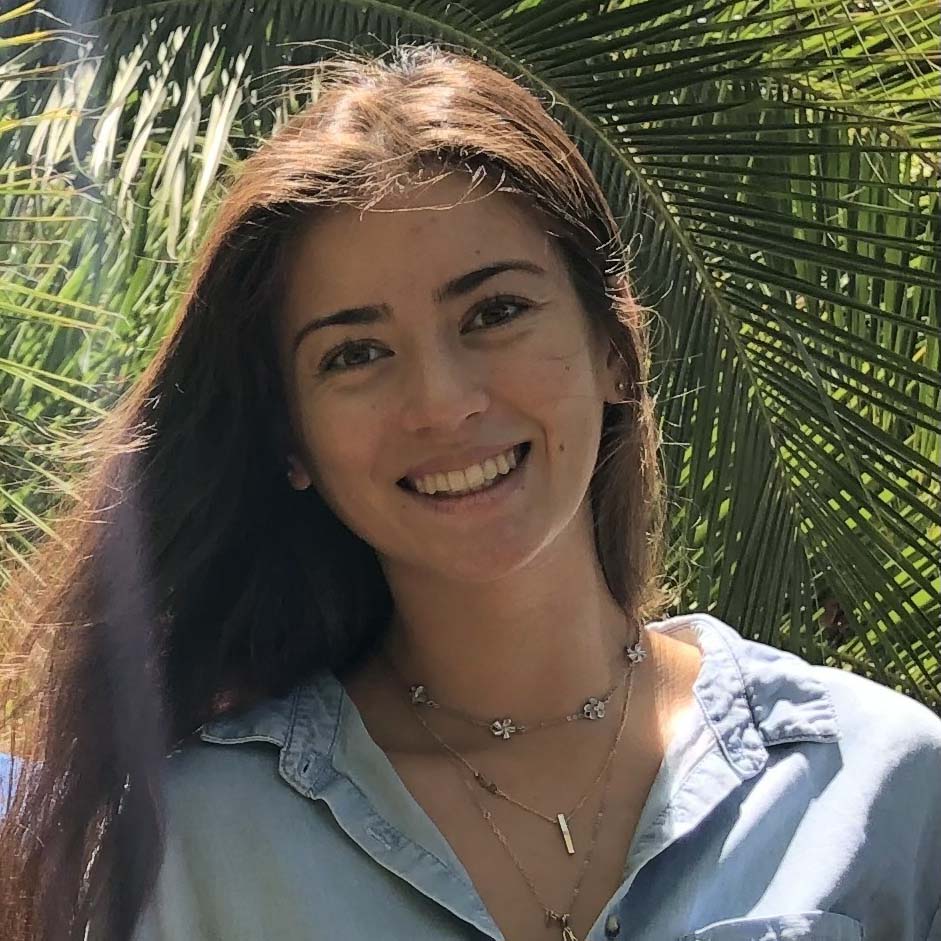 Lianne Frick
Research Consultant