Shopping online isn't always easy, but AI makes it easier by doing the work for you
As a Gen Z intern at Reach3 Insights, I hear about Generative AI all the time; it's the talk of the town among my colleagues, sure, but also among my friends. I'm still deciding how I feel about AI's involvement in online information, schoolwork, and shopping. Like many, my emotions range from excitement and optimism to dread and fear (is it going to take over our world??). In February of this year, my colleagues, Leigh and Jared, dug into the public opinion of AI, specifically ChatGPT. Six months later, we wanted to get a current pulse on how people are feeling about Generative AI.
Wow—71% of Americans who are familiar with Generative AI have used some form of it before! AI is hot and quickly moving into all facets of life, including one of my fav, shopping. 🛍️ Let's dig deeper into our recent research and see how AI is impacting the shopping world.
To explore this further, we used our conversational approach and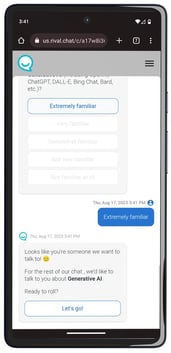 Rival's mobile-first market research platform to talk with nearly 750 consumers from across the US, aged 13-60, who are at least somewhat familiar with Generative AI. We gathered information about how consumers feel about Generative AI, what brands they associate with AI, and if they've used it for school or work. Today though, I want to talk about their use of AI while browsing and shopping online.
If you'd like to get notified when new blog posts about Generative AI come out, feel free to sign up for our content below.
👇 Article continues below the form 👇
---
Sign up for Reach3 content
---
Although customers are increasingly using Generative AI to help them browse and buy products online, especially electronics and clothing, numbers are still relatively low
Our findings reveal that only about one in five (22%) participants report using Generative AI to make a purchase, such as returning to an abandoned cart after receiving an AI-generated email, making a purchase based on current inventory calculations, asking a chatbot questions, or in the case of Amazon, using Alexa to navigate the site. (It's worth noting that Alexa today doesn't actually use Generative AI, but the fact that some of our respondents think that it does is telling. We touched on this hypothesis in our AI Brands article.)
Electronics, clothing, and entertainment top the list of product categories shopped for, followed by groceries and beauty/personal care.
Products Shopped for Using Generative AI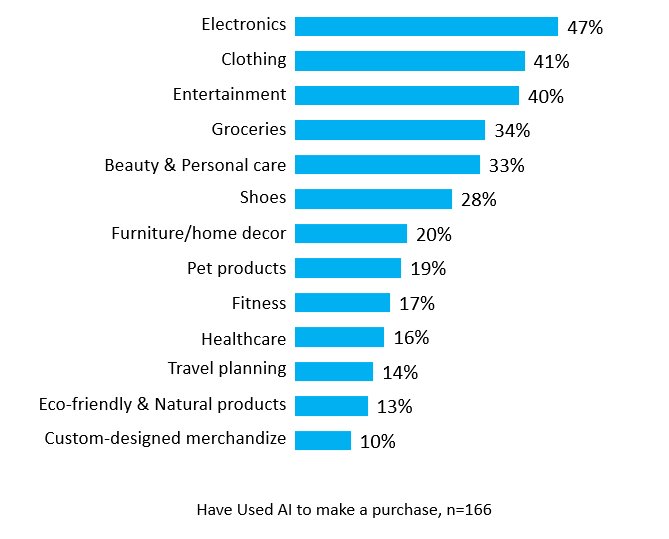 The two top praises for using Generative AI while shopping are easy site navigation and ease in finding what products they were looking for. One shopper described how generative AI helped her narrow down her options in shopping for bicycles:
"We were searching for bicycles, and there were so many different companies, brands, types, and styles. She (AI) helped us narrow it down to a few specific models before we made our choice."—Female, age 21-30
And among other reasons why shoppers like to use AI, a key theme stands tall: shopping online isn't always easy, but AI makes it easier by doing the work for you:
"What made it so appealing was that AI was able to compare prices, give ratings, and share product reviews from Yelp and other sources."—Male, age 18-20
"I really like those AI-generated texts and emails. Like, 'based on your past purchases, we have this now that we recommend for you,' or 'you added this to your cart a week ago, and now there's only one left in stock'. I think overall it can be really helpful in guiding you to things that you like or to make purchases"—Female, age 18-20
"I used ChatGPT to generate some ideas for gifts for siblings and a couple other people, given a description of who they might be and what they like"—Male, age 18-20
Despite only a few using AI to help with their shopping, 80% of them report having a positive experience and say they would use AI again.
Experience Using AI for a Purchase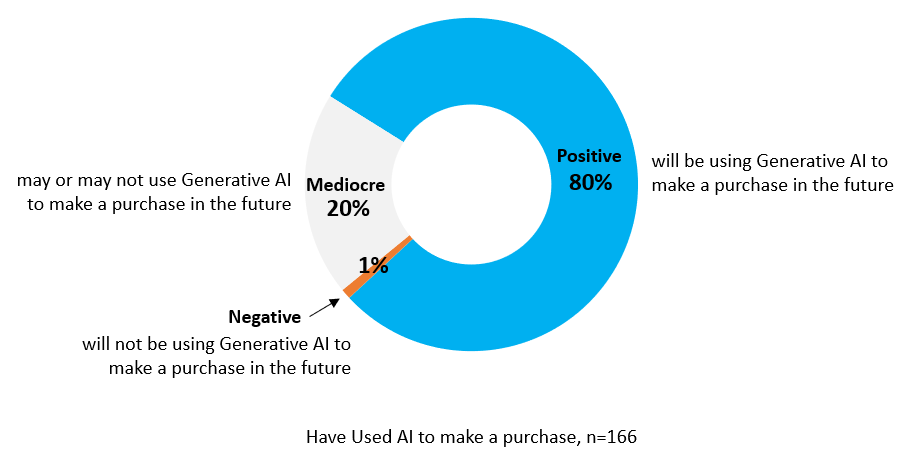 People are interested in and drawn to AI-generated ads that are creative, eye-catching and personal
Maybe you've noticed some AI-looking ads on TV or online lately?—if not, I'm sure you will soon. Companies are gearing up to leverage Generative AI in a number of creative, personal ways to get you to watch, click, and buy.
Although low numbers today, nearly a quarter (23%) of Americans claim to have made a purchase based on an online advertisement generated by AI. About half of these buyers said they wouldn't have made the purchase if it was not recommended to them by AI.
Participants making purchases based on AI-generated online advertisements report buying products because the ads are "eye-catching," "creative" and/or the products are "exactly what I'm looking for."
Consumers want AI to give them a more personalized shopping experience
Four-in-ten (42%) who report using AI to make an online purchase say one of their main reasons for doing so is that the shopping experience feels personalized to them. Moreover, half of all consumers think that "more personalization" would improve their chances of using AI to make an online purchase.
"Generative AI can be improved by better analyzing customer preferences and shopping history to suggest personalized product recommendations. It could also streamline the checkout process, making it faster and more efficient, enhancing the overall online shopping experience."—Male, age 18-20
AI's potential to provide personalized options through website tracking and past purchases, appeals to some customers and could increase the number of people using AI to shop. Additionally, 52% of participants want AI to present them with less expensive options, as pricing is a large factor in whether a consumer will make a purchase or not.
Improvements that could Increase Likelihood to Buying an AI-Recommended Product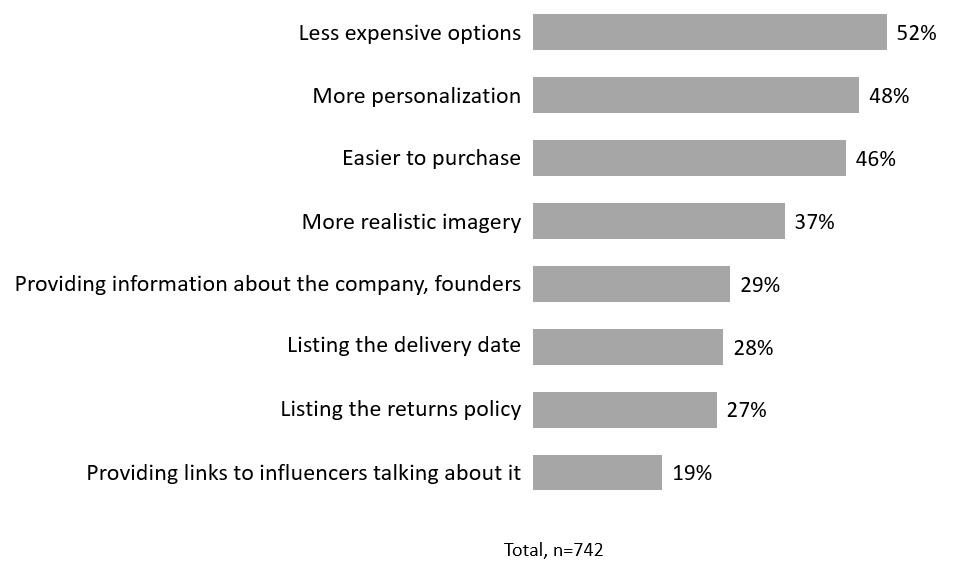 Opportunity: Retail brands should advertise AI's involvement in the shopper experience and use AI for personal recommendations for their products
Not surprisingly, most (95%) associate AI with at least one technology company, with 75% saying they associate AI with Google. Amazon, which some consider both a tech and a retail brand, hits 58% in August, increasing from 43% earlier this year. Among the pure retail brands, Walmart is highest, with only 28% connecting it with AI. Specialty retailers, like Sephora and Lululemon, and popular CPG and quick serve restaurant brands are not associated with AI today.
Retail/CPG/Quick Service Restaurant Brand Association with AI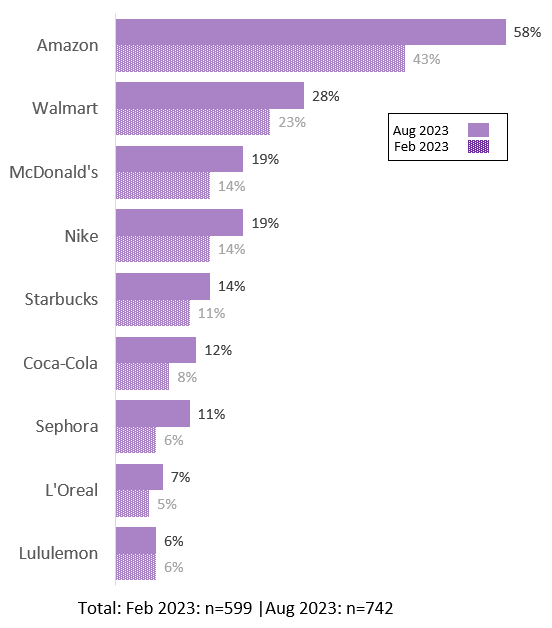 But think about this… many Americans familiar with AI that we talked to report already having positive AI shopping and AI-generated ads experiences. Retailers, popular CPG brands, and quick serve restaurants can get in now, leveraging this technology to enhance the shopping experience and create interest in brand/products and increase sales.
"We have a great deal of experience and expertise with these brands in our practice, and this is an incredible opportunity for them.
Let's definitely connect!"
—Dara St. Louis, EVP Retail @ Reach3 Insights
We want to hear from retailers and other companies—we can help
This was my second summer interning at Reach3 Insights, and it was interesting, relevant, and fun exploring real issues with Generative AI.
We heard some candid thoughts, leading to some exciting opportunities.
Curious how we capture those insights? It's because of conversational research—an approach that feels immersive, natural and organic to participants. The tech that we use, combined with the way we design our research studies, delivers a more fun respondent experience without compromising on rigor or robustness of our studies.
If you're looking for a full-service market research firm to partner with to understand what's next in Generative AI, Reach3 has the experts you need in the tech industry who can help you navigate what's ahead. Also, the Rival platform, which is the core technology in most our research studies, uses AI to make it easier and faster to capture deeper insights.
Have a new research topic on your roadmap? Curious about our capabilities and product roadmap? Reach out to our team and see how we can work together.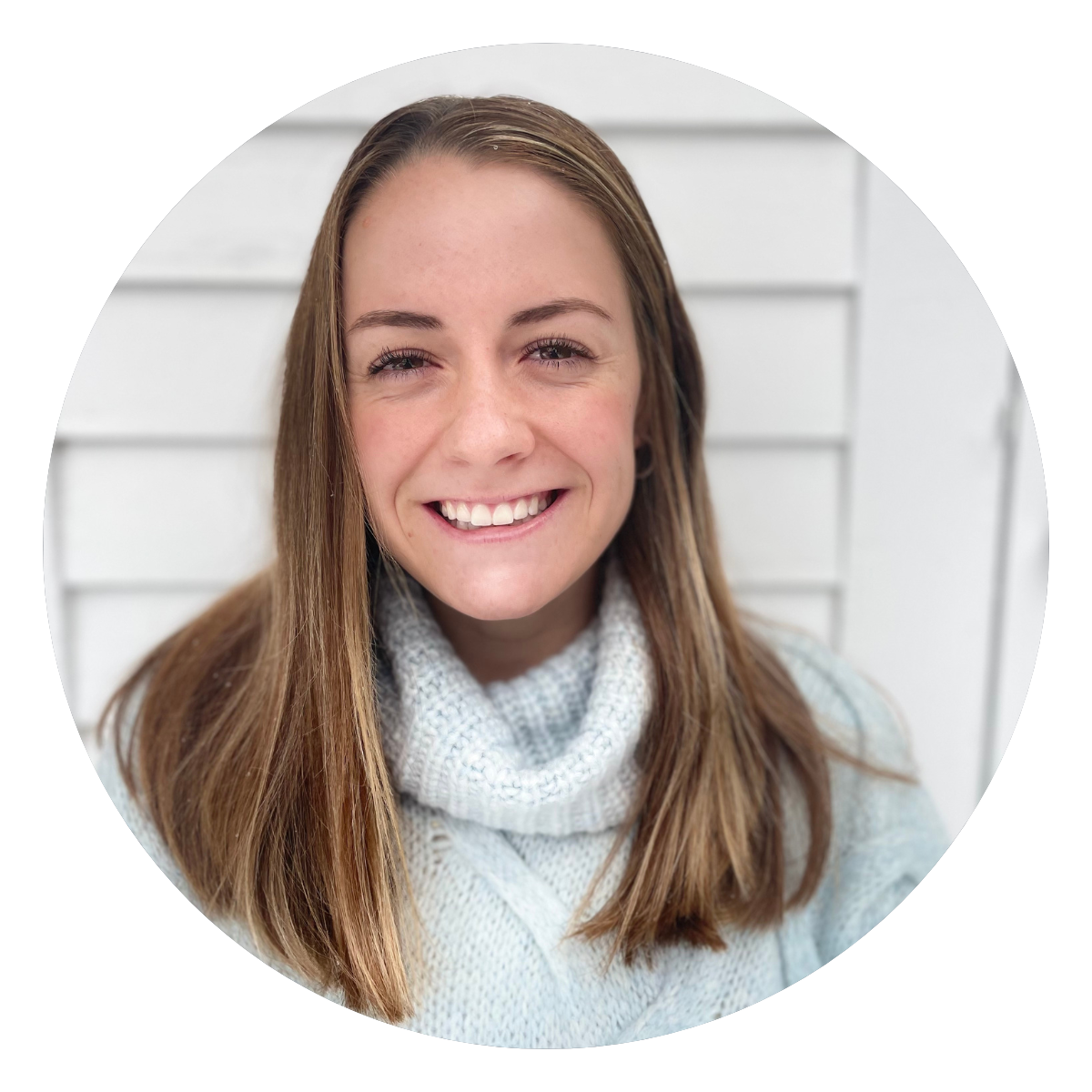 Anna Weisel (she/her/hers)
Summer Intern, Reach3 Insights