Political activism from clothing, fashion, beauty, and retail brands resonates the most strongly with teens.
In May, Nike launched a marketing campaign that, on the surface, seemed to contradict its usual brand messaging. Titled "Don't Do It," the spot was a response to the racial unrest happening in America, encouraging consumers to avoid complacency. The accompanying film did not show a single Nike product or celebrity spokesperson, keeping its message direct and succinct: "Don't think you can't be part of the change."
Nike wasn't the only one making statements about racial equality during this time, but its ad made a bigger impact than most. As of this writing, the video already amassed more than 1 million views on YouTube, and the campaign gained coverage from CNBC, AdAge, USA Today and other major media publications. Consumer sentiment on social media was also very positive, especially among younger consumers.
Why did Nike's simple video gain so much traction, while other similar campaigns from other brands didn't?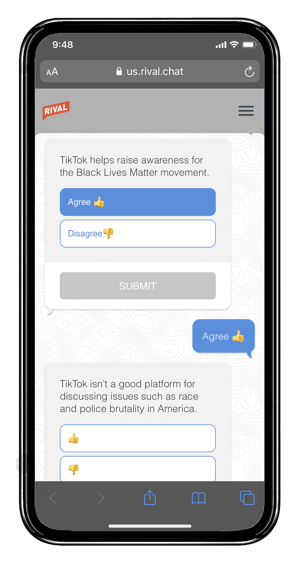 A series of original research from our team at Reach3 Insights helps provide some answers. This summer, we engaged close to 500 consumers about their thoughts on brand activism and the role of apps such as TikTok in it. Using the market research platform from our sister company Rival Technologies and leveraging our conversational, mobile messaging-based approach, we were able to capture insights from Generation Z about their attitudes and opinions on brands' participation on social justice movements.
Our analysis shows that Gen Z consumers are inherently more open to hearing from fashion and apparel brands about social issues. But given the industry's controversial history with diversity and race, making pithy statements about equality is also not enough. How can clothing brands navigate this space?
The "fit" has to fit
Across age groups, most respondents (about 57% total) have seen brands posting about social justice and current events, but political activism from clothing, fashion, beauty, and retail brands resonated most strongly with teens. Top-of-mind, 30% mentioned seeing a clothing, fashion, or beauty brand make a political statement—the most for any industry. Gen Z overwhelmingly listed Nike, which accounted for 60% of all mentions of apparel or beauty brands, among other big logos like H&M, Adidas, Forever21, and Gucci.
30% mentioned seeing a clothing, fashion, or beauty brand make a political statement—the most for any industry.
Besides being fundamentally immoral, racism is really falling out of fashion. So why is messaging and engagement from retail and apparel brands on social issues particularly resonant with Gen Z?
Perhaps, Gen Z truly believes that "you are what you wear." Fashion has always been political with a history of diversity and inclusion issues and, by definition, is a highly visible medium. In recent years, fashion has become increasingly intertwined with politics and protest, from Democratic Congresswomen wearing white to the State of the Union address, to pink "pussy" hats at the Women's March, to controversially wearing kente cloth to support #blacklivesmatter.
Fashion has always been political.
And it's not just liberals wearing their politics – the MAGA hat is so emblematic, that Trump may have indefinitely ruined red baseball caps for everyone not wishing to be confused as a Trump supporter.
With even coronavirus masks becoming political, it's clear that what you wear signals your beliefs and values to others. Clothing is an extension of one's identity, so Gen Z needs apparel that reflects their own identity politics as well. Clothing brands have been increasingly active in aligning their values with their younger consumers (who set fashion trends and may be stepping into disposable income for the first time as they start their careers).
What are teens saying about the big clothing brands?
Most are generally appreciative of brands making positive statements. "Beauty brands have been supporting the BLM movement, and that makes me feel happy. Gives me hope," said 16-year-old Black woman from North Carolina.
"I've seen some clothing brands post on their Instagram pages 'Black lives matter.' I think this is very supportive of them! I love how they chose to make clothing just for it so basically helping raise awareness," agreed a 16-year-old woman from California.
But Gen Z is also wary to take these statements on its face value. "I've seen several fashion brands make statements about supporting the BLM movement, but I haven't really looked into it and evaluated whether it was a publicity stunt or not," said one 17-year-old woman from California.
"Some clothing/skincare brands make claims to support Black Lives Matter movement. It honestly feels superficial and questionable," remarked another.
Conclusion
With consumers paying more attention to what brands are saying, the added attention can be a double-edged sword. Historically, fashion brands have failed Black industry professionals again and again and again, which can mean that any tweet or Instagram post about race may feel hypocritical under increased scrutiny. However, with the added attention comes an opportunity to truly confront some of the industry's inner demons and publicly set long-term initiatives to fight systemic racism from the inside out.
Michael Jordan and his Jordan Brand (part of Nike) rose to the occasion and were among the first to not only make a statement but also back it with a substantial donation plan that is not only specific, but also long-term, with $100 million to be committed over 10 years. It's actions like these which help explain why Nike captured the most attention of any brand out there. Nike has shown us that the key to going beyond performative statements is not just saying it, but just doing it.
To learn more about Gen Z's attitudes towards brand activism, check out our interactive report.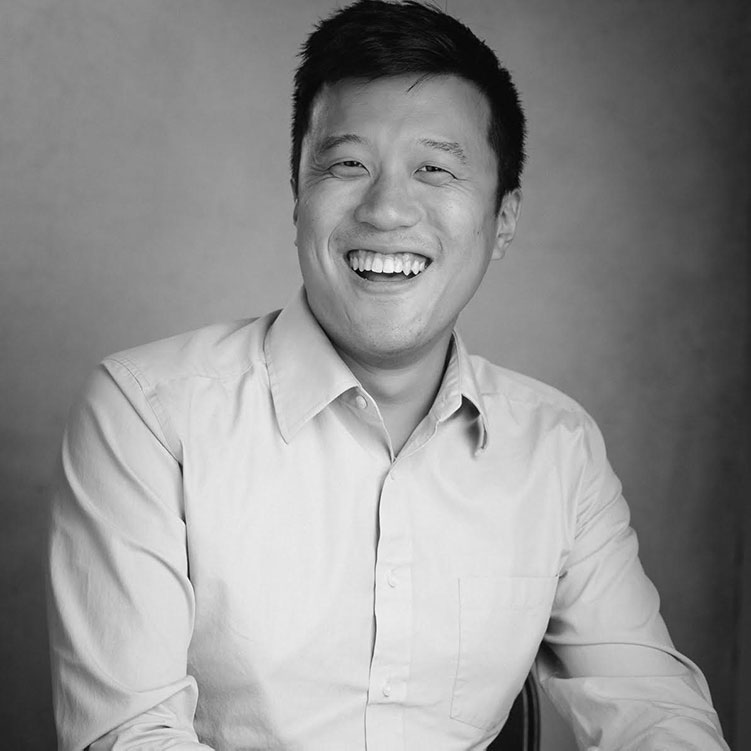 Mark Lee
Senior Research Consultant