How will streaming services gain a competitive edge now that consumers are spoiled with choice?
With the launching of Disney+ this week and Apple TV+ earlier this month, a new competitive era of streaming video has begun as two major new services take on industry leaders like Netflix, Hulu and Amazon Prime Video.
The battle for streaming dominance caught our attention at Reach3 Insights given the number of tech and media brands we work with around the world. We previously did a study in August addressing how streaming is shaping social norms, the dominance of Netflix, and the market awareness of Apple TV+ and Disney+ pre-launch. Now that the services have launched alongside plenty of buzz, we wanted to dive deeper and see how consumers have responded.
We did a multi-phase study using software from our sister company Rival Technologies to send conversational chat surveys to 300+ United States-based subscribers. Read on to see if any of the results surprise you!
Disney+ and Apple TV+ awareness in the market
Between August and October—before Apple TV+ and Disney+ formally went live to the public—our studies reveal that awareness and consideration of both streaming platforms has significantly increased.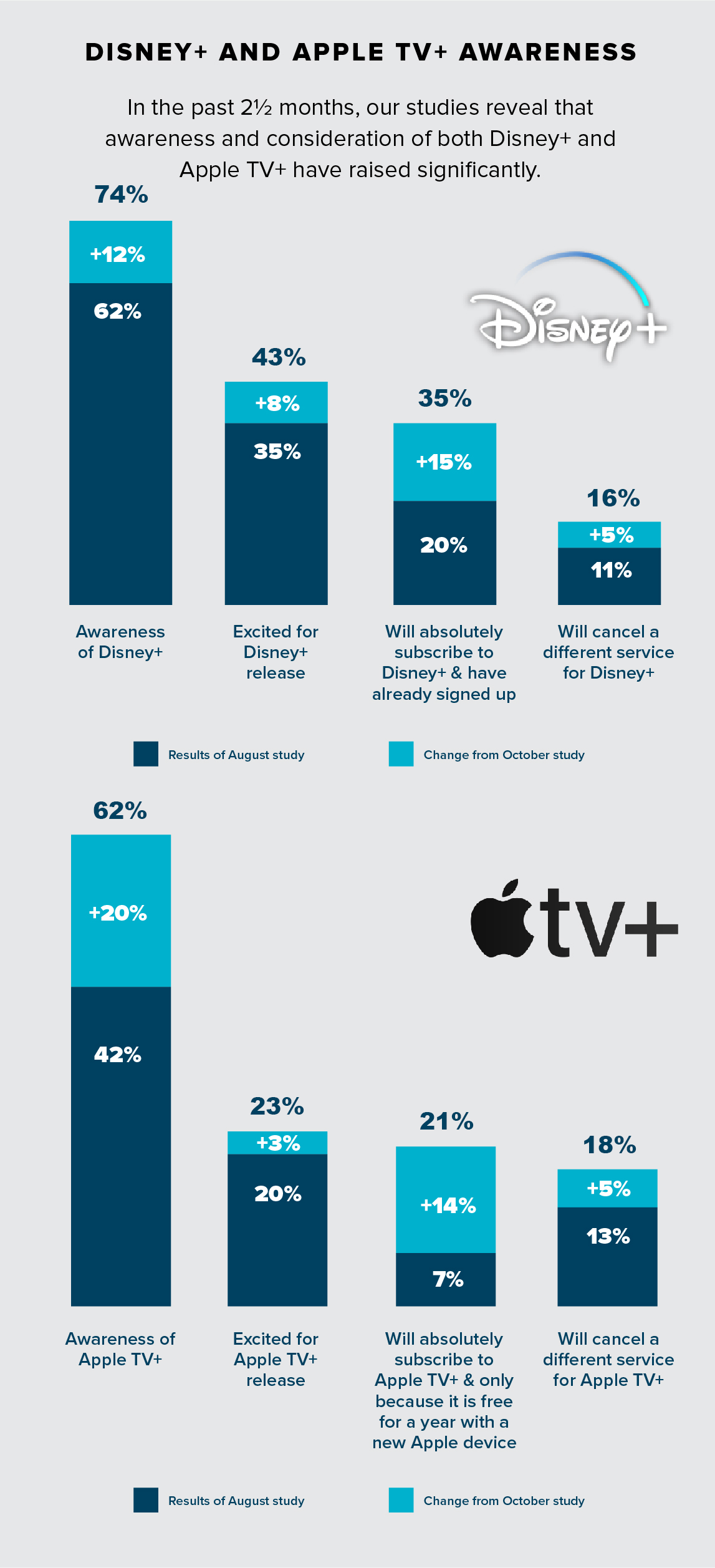 Awareness for both platforms pre-launch was significant in our October study, though that high awareness and even Disney's own expectations were blown away by the reported 10 million subscribers Disney+ had after just a couple of days.
So, what does this mean for the competition?
Competition in the Market
Our results from our October study told us that Netflix is still the leading service with 80% of our respondents having subscriptions.
In fact, Netflix just announced a new partnership with Nickelodeon that could be seen as a reaction to Disney's entry into the streaming market.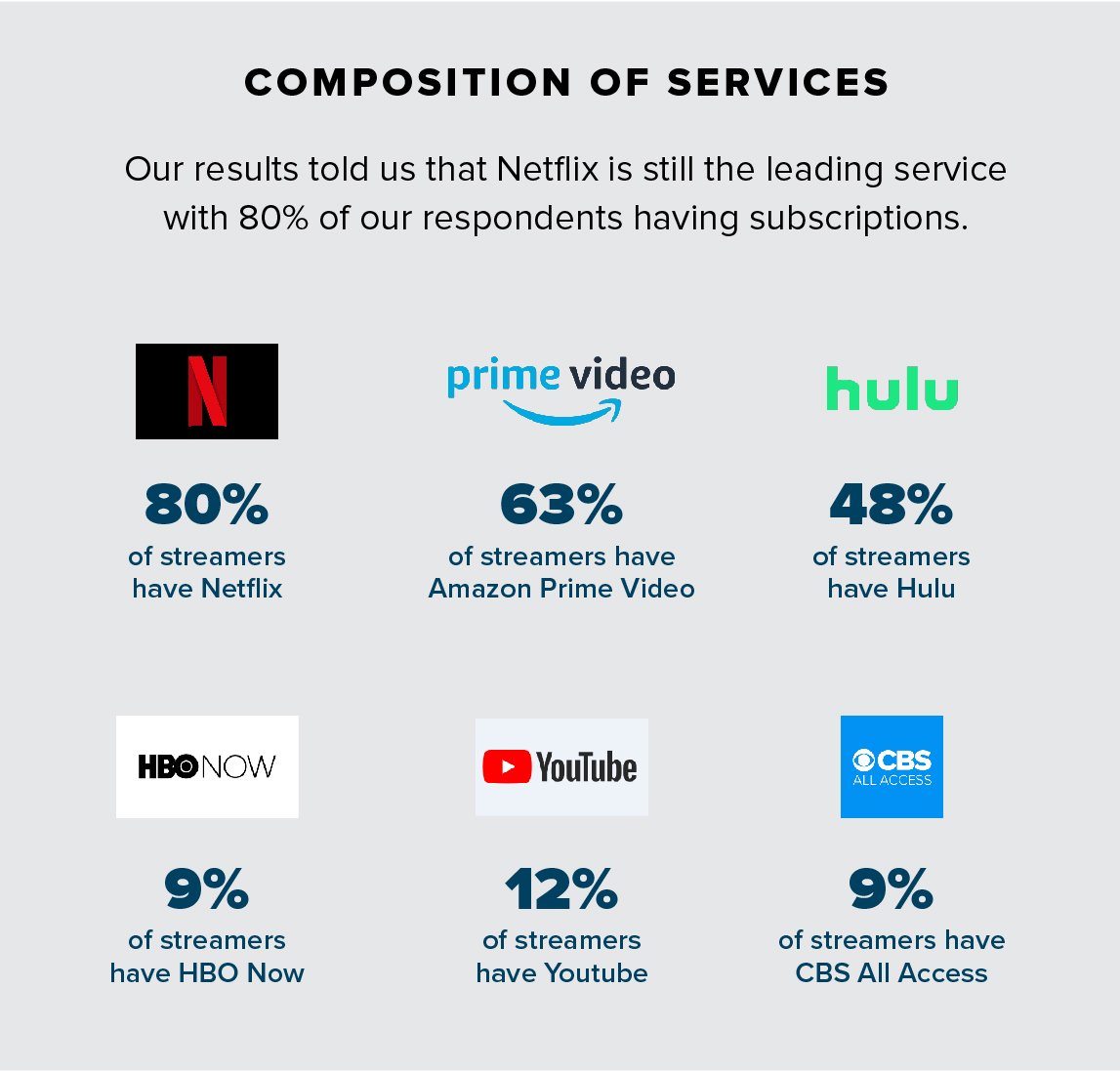 Netflix loyalty comes at a time that Netflix stock is growing despite predictions it would plummet upon the release of new streaming services.
Looking out another three months from now, our study showed that over 80% of Netflix subscribers plan to keep the service, while 35% plan to get Disney+ and 21% plan to try Apple TV+. Reasons for cancellation ranged from not enough value for money to variety of shows & movies.
We also found that original content is more compelling than syndicated content when it comes to loyalty. We found that nearly three times more Netflix subscribers enjoy the platform primarily for original content versus licensed movies/shows.
Doubling-up, tripling-up and more
Our study found that 80% of current subscribers plan to subscribe to multiple streaming services at home in the future, with some indicating that they plan to subscribe to more than 5 services!
We also found that subscribers aren't demotivated by the options that currently exist in the market. In fact, only 5% of streaming subscribers are concerned about having too many options.
So how will these services gain their competitive edge now that consumers are spoiled with choice?
Let's talk dollars
On average, we found streaming subscribers are willing to pay a maximum of $22.50/month for a single streaming service; And of those streamers, two-thirds would tolerate a 20% price hike before considering cancelling the service.
To gain a different perspective, we decided to challenge streamers with the prospect of ad-supported services. Assuming their favorite streaming service announced a free-of-charge option in exchange for commercials, over half (58%) of current streaming subscribers would be likely to switch.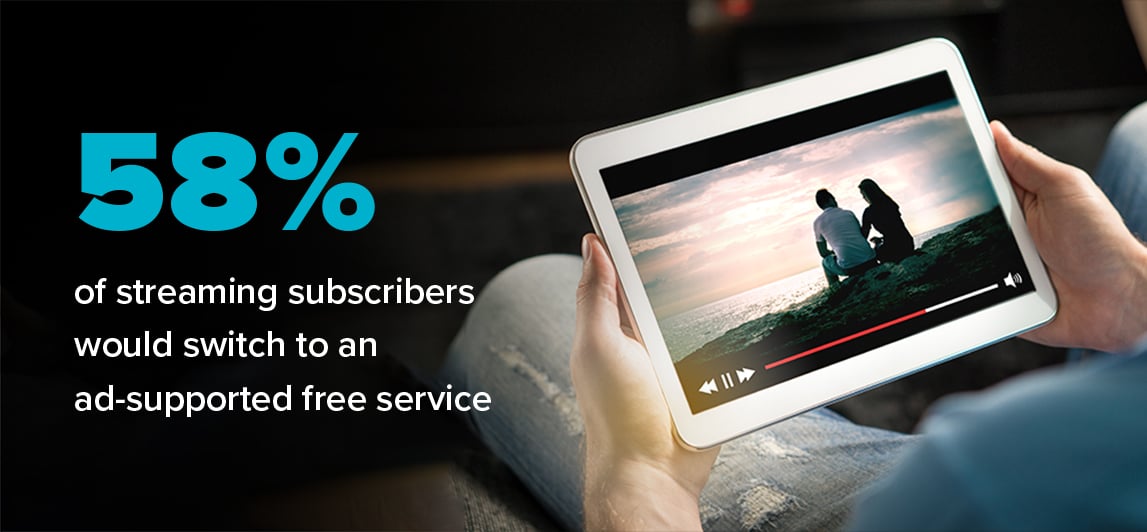 Their tolerance for commercials? Streamers who said they'd switch are willing to put up with an average of 4.5 minutes of commercials in a 30-minute show. Only 18% would tolerate 7-12 minutes of ads—which is more reflective of the current ad spot run times of current cable television.
Conclusion
The media and entertainment industry is constantly evolving. We're currently sitting in a fiercely competitive space for streaming services while consumers are stepping up and changing their viewing behaviors with the onset of more choice.
As a streaming provider, offering a service with a variety of shows and movies with compelling, original content at a good price is the key to attracting and keeping users. Keeping a pulse on consumers' changing perceptions and usage in the streaming marketplace is essential to stay ahead of competitors. At Reach3, we will be keeping a close eye on how this relationship develops.
How do these results stack up with your current viewing habits?
More about our sample size and conversational approach
In hyper-competitive markets like streaming, brands need to continuously engage with consumers to maintain an accurate understanding of attitudes, opinions and preferences.
Our proven process - which we used for this study - blends conversational research design principles with the power of mobile messaging platforms to get closer to the authentic insights of consumers. This method enables us to capture rich, authentic stream-of-consciousness feedback via conversational qualitative and quantitative research approaches, with immersive videos and photos. The result is rich content that reveals both the decision dynamics and emotions of consumers.
As such, our sample size of 300 streaming subscribers representing a range of ages, genders and geographies represents a data set that is equal to—if not more accurate and insightful—a larger sample size of survey responses from unengaged respondents. Our approach has seen wide success with large names like Snapchat and Jägermeister, among others.
If you have questions or want to chat, don't hesitate to contact the Reach3 team.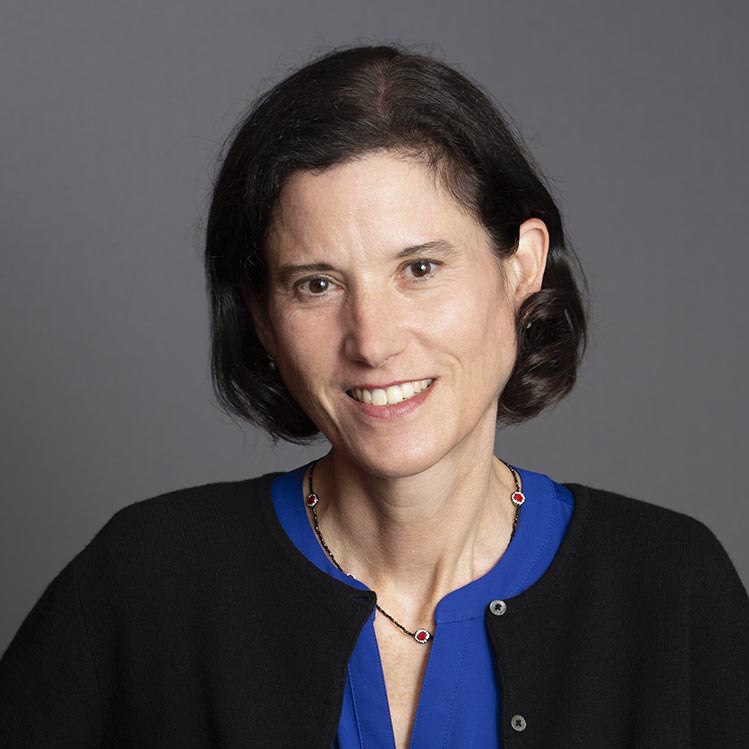 Leigh Admirand
SVP, Reach3 Insights