"I think this summer's trendiest drinks are going to be the ones with the best health benefits and those that don't make you feel awful after drinking it. I think guilt free drinking is going to be a huge thing."
It's no secret COVID-19 affected essentially every aspect of life as we knew it, with the BevAlc industry being no exception. During the pandemic, BevAlc experienced a significant shift from on-premise to at-home consumption, resulting in a sharp increase in alcohol e-commerce sales.

However, COVID-19 vaccination rates continue to increase and our previous social lives no longer feel quite so far out of reach, this leads us to wonder…what's next in the world of BevAlc?

To find out, Reach3 Insights leveraged Rival Technology's mobile messaging-based research platform to engage with consumers across the United States. Using our conversational approach, we chatted with Gen-Z & Millennial drinkers (legal drinking age, ages 21-39) to understand which BevAlc products will be trendy this summer, if the hard seltzer craze is fading and a whole lot more. Curious to know what we found? Read on below!
The Return of the Roaring 20's
90% of younger LDA consumers we spoke with claim they'll drink the same or more often this summer, compared to last year. 90%. What's more, consumers also told us alcohol content (ABV) is a top consideration when choosing an alcoholic beverage (either at home or at a restaurant/bar) and many predict that no alcohol/low alcohol drinks will be out of style this summer.
Given this, we're calling it now that alcoholic beverages are "back" this summer – you heard it hear first 😉! As bars and restaurants continue to re-open & lift restrictions, on-premise consumption is also an aspect of pre-COVID life that's on the table again for many Americans. But are consumers ready to "get back out there" now that it's an option to do so? Among younger LDA consumers, 58% are "so excited" to get back to drinking indoors at restaurants/bars this summer, and this number is even stronger in urban areas (66%).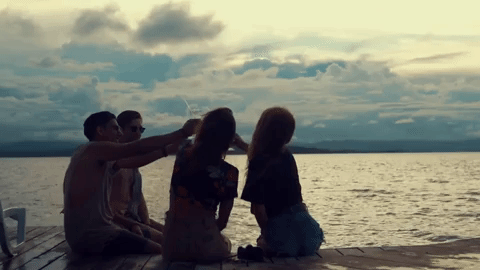 Aligning with the enthusiasm towards on-premise consumption, some scientists go further in their predictions that society is moving towards a resurgence of the Roaring Twenties, the age striking in its excess which followed the 1918 influenza pandemic. Robin Dunbar, emeritus fellow, Magdalen College, and professor of evolutionary psychology at the University of Oxford says, "I'm sure it will happen again. Who knows what form it will take, but it will surely result in a resurgence of social events, including concert-type gigs, but also just more meeting up in the pub."
Some pandemic-induced behaviors will persist
So, if the Roaring Twenties are back, will Americans abandon all newly adopted pandemic behaviors when it comes to alcohol? Not completely. While many are excited to get back to on-premise consumption, we can also expect some e-commerce behaviors picked up during the pandemic to stick. Just over half of consumers mention they plan to order alcoholic beverages for delivery this summer, particularly those who live in urban areas. Among those planning to use e-commerce channels, 91% state they will purchase alcoholic beverages online more often or the same amount as last summer.
According to Kyle Swartz, editor of Beverage Dynamics Magazine, "The rapidly emerging trend of alcohol e-commerce taps into our increasingly digital lifestyles. It's a natural transition — buying alcohol online — as more things move onto our cell phones and laptops. By any estimate, alcohol e-commerce will continue to grow exponentially in the future." Alcohol e-commerce also fulfills consumers' desire for convenience, which is among the top drivers when choosing which brand/type of beverage to purchase (either at home or at a restaurant/bar).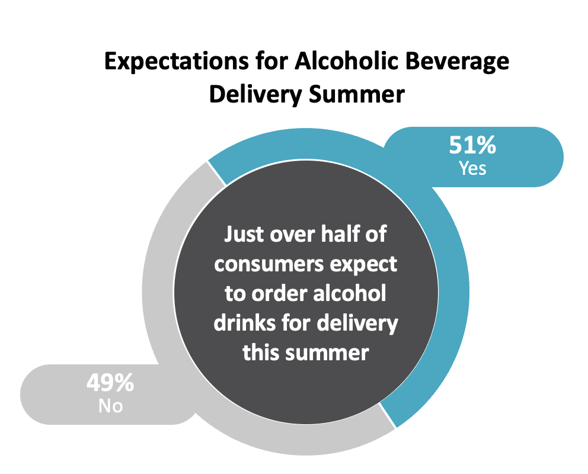 We also can't forget about cocktails to-go, which 71% of consumers predict will be "hot" this summer! During the pandemic, cocktails to-go were a perfect solution to safely indulge in hand-crafted drinks while supporting local bars & restaurants, and many expect this to continue to be an appealing & convenient option this summer.
"Drinks to-go will be amazing, it's been a new thing around here since COVID restrictions started and it's a great way to get exactly what you want made as a ready to-go drink. Margaritas to-go are my new favorite thing. I get enough for me and my friends and we can meet at one of our houses and start happy hour right away. No waiting to make drinks or get refills."
Consumers seek high ABV, but with health benefits
When asked about top BevAlc trends for this Summer, "better for you" and "portability" rise to the top, which make low calorie, functional benefit, cocktails to-go, and hard seltzer drinks poised for a successful summer.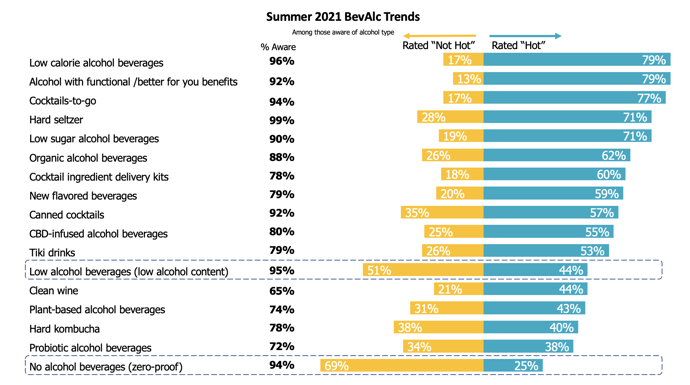 That said, a closer look at the data reveals that consumers are seeking a balance between wellness and indulgence. Drinks that cater to a healthy lifestyle, while also maintaining a high ABV, are likely to be well received. Young people "are really balancing indulgence with health and wellness," says Duane Stanford, editor and publisher of Beverage Digest. "They are perfectly willing to go out and drink on a weekend night, and then really eat well the rest of the week." This is evident with brands such as Anheuser-Busch InBev and Molson Coors, which have begun to communicate a more health-conscious approach to drinking with their recent campaigns, pushing low-cal beer as a reward for athletic pursuits.
One person we spoke with explains, "I think this summer's trendiest drinks are going to be the ones with the best health benefits and those that don't make you feel awful after drinking it. I think guilt free drinking is going to be a huge thing."
"I think the biggest trend in alcohol for the summer will probably be low calorie drinks and cocktails. As people begin to congregate, people will probably start to be conscious about their bodies a little bit, so I definitely think these things are going to be important because people are going to want to drink things that are easy, crisp and refreshing."
While there may be some uncertainty about the lasting effects of the coronavirus pandemic, there's no doubt this upcoming summer will be met with much enthusiasm, especially as it relates to getting back to drinking indoors at restaurants/bars and enjoying "better for you" drinks! If you'd like to learn more about BevAlc trends this upcoming summer, please reach out to our team.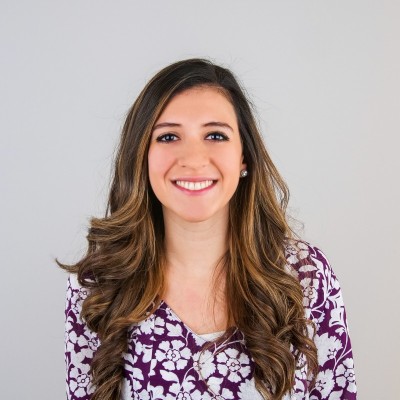 Karla Ruvalcaba
Research Consultant