Timely responses from customers can ensure you address pain points as they arise and catch bad experiences before they turn into brand-damaging reviews.
Supply chain constraints have prevented many customers from finding desired products this holiday season, and with the season's biggest shopping event days away, the onus on retailers to get customers what they need quickly and conveniently is at its peak.
The stakes are high. Forty-five percent of US consumers have shifted brands during the pandemic, and 85% say they are planning to stick with their new favorites. During COVID, I've embraced brands and retailers that provide a variety of online and offline ways to transact. Especially with just a few days remaining in the holidays, I am turning to online channels to check for product availability and brick-and-mortar stores to get what I need quickly. Outlets with little transparency and flexibility are getting left behind.
But savvy retailers can capitalize on adverse market conditions and establish themselves as go-to destinations for last-minute shoppers. It is imperative that retailers clearly communicate with customers, proactively help them get what they need, make deals, and solicit feedback to optimize the customer experience.
Communicate clearly
The first step to serving last-minute shoppers, especially in a holiday season with supply chain constraints, is to communicate clearly about what's available and what obstacles consumers can expect as they rush to get what they need.
Consider Amazon's success. The retail giant commands such a large share of online shopping not necessarily because it has the most beautiful product displays or even the best prices but because it sets the standard in terms of trust and delivery. When Prime shoppers go to Amazon and see the Prime logo next to a product, they know it will arrive in two days. That's a customer experience all retailers and brands should emulate, especially in the final days of the holiday season when customers are likely to need products almost overnight.
Retailers and brands should develop and frequently update digital inventories so that customers know what products are available and where to find them. Customers should not have to go to a store to find out if you have a product; they should be able to verify online whether you have it in-store and what types of pick-up and delivery methods are available.
If you don't have a product in person but offer it online, provide the most precise delivery estimate possible. If delays may affect an order, communicate how long the delay may be whenever possible, and consider providing a guarantee as to how long consumers can expect to wait before getting a discount. This is especially relevant during the holidays when a late item could mean a missing gift for a loved one.
Help customers get what they need
Providing accurate inventory and shipping time estimates is the first step for customer communications during the holiday season. The next is proactively helping customers get what they need — even when supply constraints take their first-choice item off the table.
This is where personalized marketing comes in. Explore solutions that will allow you to recommend alternatives to a product if the customer searches for something you don't have in stock due to supply chain problems or previous months' shopping. If a customer looks for a product that you don't have at one store but do have at another location or online, automatically point them to where they can find it. (It's late now, so it's safe to say retailers without these solutions in place will not be implementing them before end-of-year holidays. But if you're reading this and wishing you had solutions in place this year, now is the time to act for next year.)
Helping customers get what they need also means providing the maximum number of ways for customers to shop. Pandemic-weary consumers are used to closely evaluating shopping and shipping options, and their expectations for flexibility have risen. Accordingly, retailers that offer not only online and in-store options but also hybrid shopping experiences such as curbside pickup and BOPIS (buy online, pick up in-store) will be rewarded.
Finally, for those customers who do shop in store, be sure you're fostering a shopping experience where the customer feels secure. Communicate the cleaning and safety protocols you're taking via both in-store signage and digital channels such as Google My Business. Use in-store markers to point customers quickly to products, limiting time in-store and shortening the literal path to purchase.
Make deals
Supply chain constraints mean consumers will face higher prices this season. Consumers were projected to pay 9% more on average during Cyber Week due to higher prices and stingier deals, according to Adobe. Markdowns are also likely to be smaller than usual.
Retailers with some margin to give should take this opportunity to stand out from the crowd. Offer aggressive deals where possible, and if you can swing it, consider incorporating the weak deal landscape into your messaging. "Deals are dwindling this holiday season; ours are bigger than ever" is a winning message.
Ask customers for feedback
If you're communicating clearly, helping customers find what they need, and offering aggressive deals, you're already deploying a strong strategy for last-minute holiday shopping at the end of a tough season marred by supply chain constraints.
To figure out exactly what's working and what's not, collect in-the-moment feedback via shoppers' mobile phones. Timely responses from customers can ensure you address pain points as they arise and catch bad experiences before they turn into brand-damaging reviews. That's the path to happy holidays for customers and businesses alike.
Looking to capture fresh insights to shape your 2022 marketing strategy? Reach out to the Reach3 team today to learn about leveraging our conversational, mobile messaging-based approach.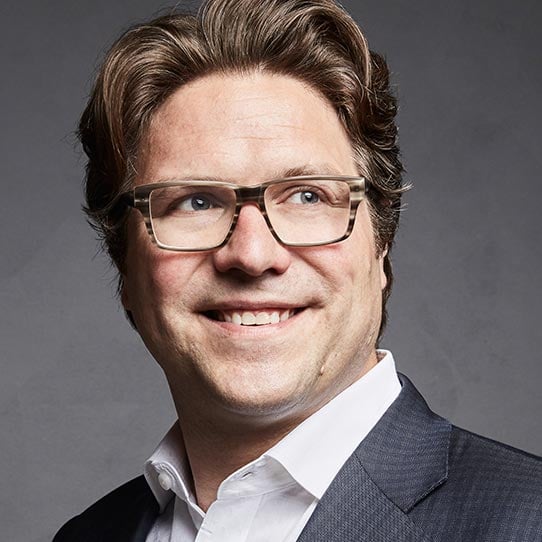 Matt Kleinschmit
CEO and Founder, Reach3 Insights