Gen Z demands to be heard. Research methods that feel like natural conversation or texting can create safe spaces for Gen Z to feel comfortable sharing our opinions and experiences on even the most personal and sensitive topics.
Despite its celebratory nature, Pride month has always brought about controversy around companies and advertising. Many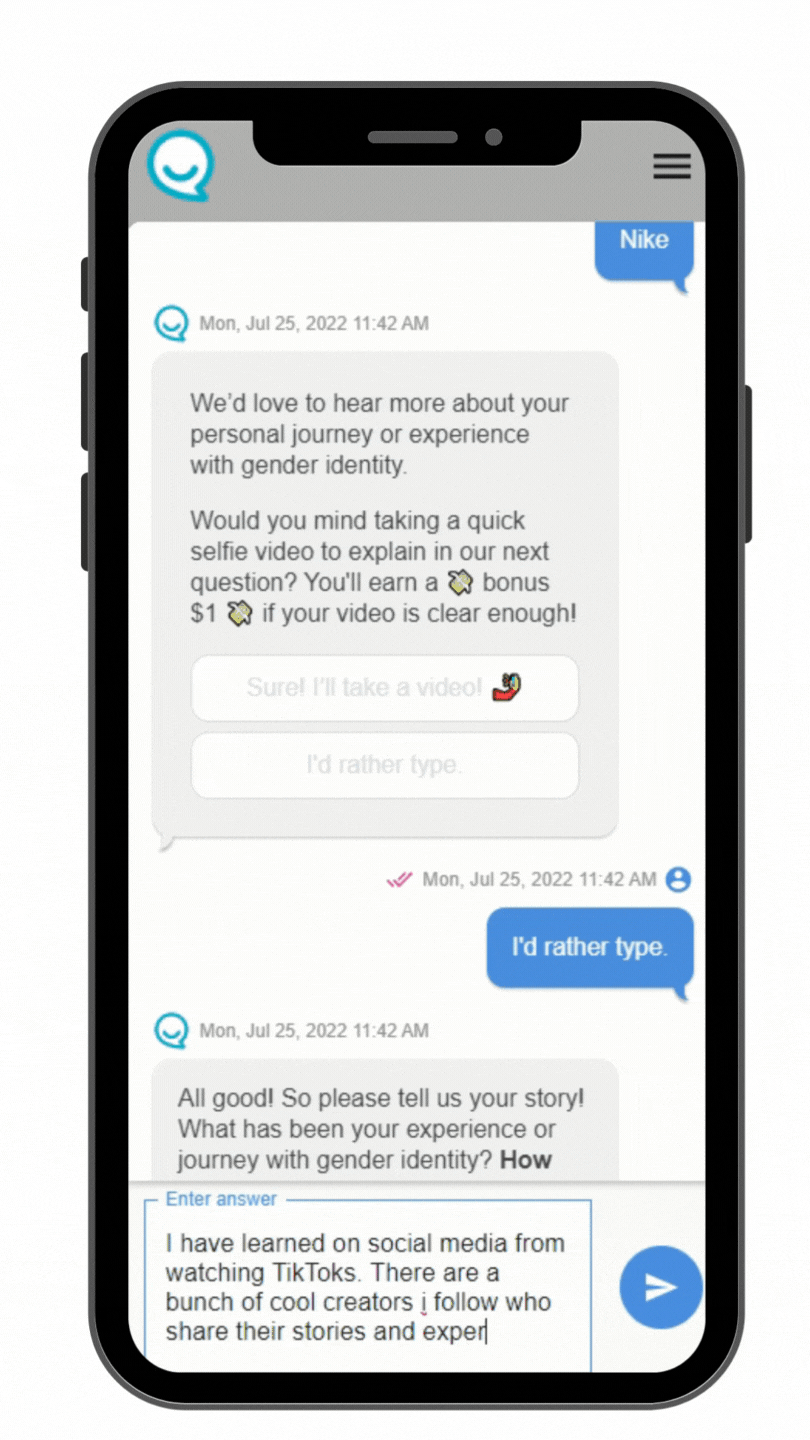 brands have missed the mark and appeared exploitative or inauthentic in their attempts to support LGBTQ+ communities. As a Gen Z market researcher, I was curious to know what my own generation thought about how corporations handled Pride month this year: were they authentic, or just doing it for the "trend?"
We chatted with 466 Gen Z'ers ages 16-24 between June 30 and July 12, 2022, right after Pride Month, to understand how Gen Z thought companies did this past June. Of the 466 we talked to, 153 were LGBTQ+ and 79 were gender non-conforming. Although gender identity and sexual orientation are particularly sensitive and personal topics, our conversational insights approach using the mobile messaging-based Rival Platform allowed us to gather meaningful stories and experiences.
People Noticed Progress
Feedback about Pride ranged from beliefs that companies were perfectly inclusive, to continued frustrations with the apparent performative nature of brands celebrating Pride. 43% of Gen Z noticed that brands were doing a lot better for the LGBTQ+ community through advertising and donations. There were a couple of companies that stood out to Gen Z. One participant mentioned:
"Skittles did better with hiring queer artists for their promotion this year... [and] Target added access to [chest] binders - which I believe should be an all-year thing. It isn't great, but it's a step up." - 21-24, White, trans male, gay, asexual/aromantic
Every June, Skittles releases all grey 'pride packs', giving up their traditional colors in support of another rainbow and highlighting their commitment to the community in a unique way. This year, they built on this campaign and reintroduced pops of color, featuring art by LGBTQ+ artists and Skittles donated $1 to GLAAD (Gay and Lesbian Alliance Against Defamation) for each pack sold.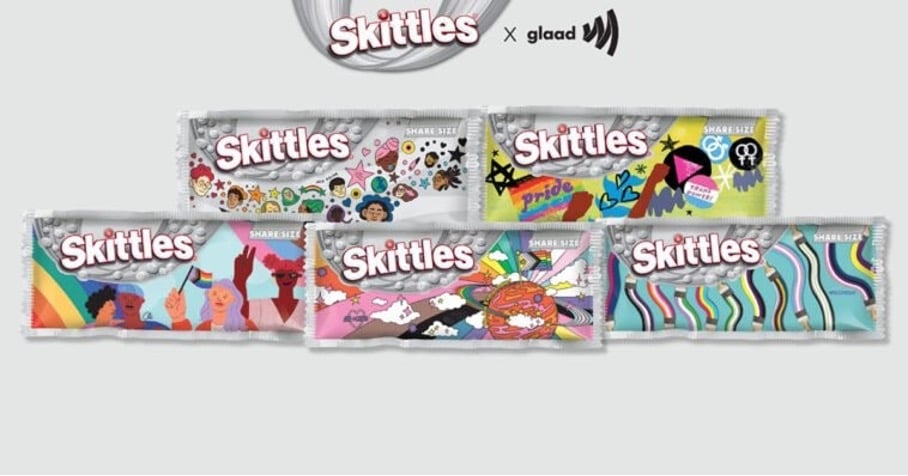 Similarly, Target partnered with TomboyX and Humankind to sell clothing including chest binders and packing underwear that are designed by and for LGBTQ+ shoppers. Many customers saw this as real progress and appreciated the commitment to supporting the community, without the sole intention of corporate profit.
But still, m

any Gen

Zers

were quick to call out brands
36% felt that corporations were taking advantage of Pride month to promote themselves without making any real change in the LGBTQ+ community. Many Gen Zers were quick to call out brands for rainbow-washing their logos without doing much else, coming across as ingenuine and exploitative:
"I think Pride is a bit of a sham. It feels like a way for companies to increase profit because of a group's gender identity. Companies should show what actions they are taking every day to support the LGBTQ+ community in their diversity and hiring practices and donations instead of just focusing on one month and moving on." - 21-24, White, cis female, straight
"I feel like it's the same every year. Companies all hop on the bandwagon and change their profile pictures on social media and talk about how much they love the LGBT community. And then June is over and Chick-fil-A is back to funding anti-LGBT things." -18-20, Hispanic, Latino or Spanish, cis male, gay
"I feel like this year many companies were producing pride clothing just because they saw it as a way to make more money. I play the Sims 4 and there was this dress made by the Sims and it was for pride. The dress looked horrible and everyone was discussing how it looked like they just made it for pride because 'omg it's pride we need to look like we care'. I do not believe they did." - 16-17, Black or African American, cis female, straight
It's obvious that slapping a rainbow on a logo or merchandise is not enough. 68% of Gen Z consumers would prefer to see better hiring practices for those who identify as LGBTQ+ than to see them in advertisements. Corporations must enact active change in their hiring practices or make donations to legitimate LGBTQ+ foundations if they are trying to show genuine support.
Politics Overshadowed Pride
June was also a politically heavy month for Gen Z. Gun violence was a top-of-mind concern when attending large gatherings like Pride parades and celebrations, as one Gen Zer described:
"Pride this year was scary. With everything going on in the U.S. right now I was scared for my queer friends and family's safety, my safety, and the members of the LGBTQIA+ community's safety." - 18-20, Hispanic, Latino or Spanish, genderfluid, pansexual
The Supreme Court's decision to overturn Roe v. Wade also cast a shadow on Pride, as many fear that LGBTQ+ rights will fall next. Some believed the political uproar about Roe v. Wade strengthened or legitimized the need for advertising for Pride month. It was much easier for Gen Z to identify companies that were truly lending their support versus others staying silent:
"I think Pride is always tokenized but was better this year given the political attention and opposition to the Supreme Court." - 18-20, White, cis female, straight
"Companies this year seemed way more open to change especially with the news after Roe v Wade was overturned." - 18-20, Hispanic, Latino or Spanish, cis male, straight
On the other hand, some felt that Pride celebrations and marketing took away from these serious social issues happening in tandem, because of how corporations have previously used Pride for profit:
"It felt far too corporatized and filled with pink capitalism. There should have been more serious conversations about the problematic … Supreme Court." - 21-24, White, cis male, bisexual
"Pride month was very bad politically for LGBTQ+ individuals and for abortion rights...some [brands] seemed very good and supportive online but a lot of others felt performative in light of the laws being passed against women and LGBTQ+ people." - 21-24, White, trans male, gay
Amidst the overturning of Roe v. Wade, the contrast in performative actions from some companies and the compassionate behavior of others is more apparent than ever. That distinction in authenticity is shown through continuous, dedicated efforts in legislation and business practices that protect the most vulnerable communities.
Gen Z demands more from companies
59% of our Gen Z participants agreed that it's important to see non-binary models in more advertising, but 69% said it matters more that a company is actively hiring and promoting nonbinary and transgender employees rather than just producing ads with nonbinary and transgender models. Gen Z wants to see brands improve through real tangible efforts.
"[Pride] felt fairly standard, but with more companies involved. Donations to resources like the Trevor Project should be expected." - 21-24, White, cis male, straight
"They could have added a lot more models that fit into various groups to diversity their ads." - 21-24, White, questioning, gay
There is no need to wait until next June to get started on these ideas! Gen Z is urging companies to add more LGBTQ+ models in ads, highlight stories of LGBTQ+ employees and the impact they've made, donate to foundations that help LGBTQ+ youth and legislation, hire diverse perspectives to better understand the needs of the LGBTQ+ community, and more. Be transparent and open about your contributions to the community and how your customers can help, too.
Gen Z demands to be heard. Research methods that feel like natural conversation or texting can create safe spaces for Gen Z to feel comfortable sharing our opinions and experiences on even the most personal and sensitive topics. It is crucial that researchers truly listen to Gen Z, and actionable insights are only valuable if you act on them! Hire Gen Z LGBTQ+ researchers, create with them, and ask how you can do better rather than following the crowd.
Being inclusive takes more than producing rainbow advertising. Our generation resonates with authenticity. Commit to real change. The community needs our support now more than ever.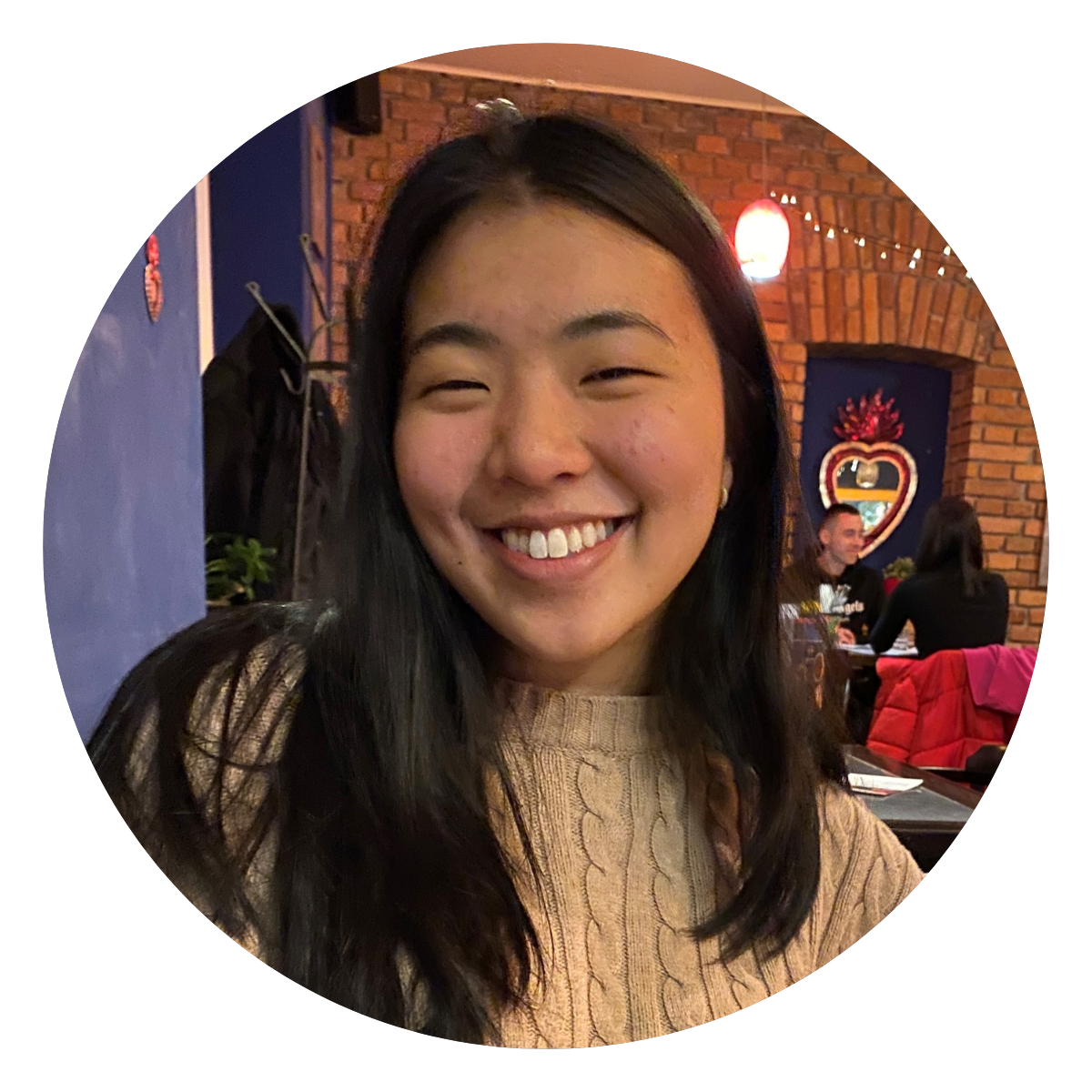 Elaine Yang (she/her/hers)