If you want to talk to Gen Z consumers, email won't get you anywhere since most of these people don't even have an email address yet!
If you are a parent or a gamer, you have no doubt heard of Fortnite Battle Royale. The player-to-player battle game has become a phenomenon, already earning more than $1 billion in revenue from in-game purchases alone.
Fortnite's premise seems deceptively simple: Up to 100 players battle it out to be the last one standing in a constantly shrinking environment. Gamers can play alone, be in a duo or a squad consisting of three to four players. Think The Hunger Games meets Minecraft.
The game's popularity has transcended generations. Many adults have become addicted to Fornite that at least 200 recent divorce cases in the U.K. mention it. The game is also on top of many teenagers' most-wanted games list.
Our Journey Into the World of Fortnite
It's easy to dismiss Fortnite as just another fad. But as a recent Fast Company article points out, the game's unprecedented success has huge implications for industries that want to better understand the next generation of consumers, including media and technology.
We agree, and that's why we were inspired at Reach3 Insights to further examine the factors behind the astonishing rise of Fortnite. Our findings provide an interesting look not just on the gaming habits of Gen Z, the cohort that comes after millennials, but also on their media consumption and evolving social dynamics.
Our study included a series of six surveys (or, as you'll discover below, chats) leading up to the Season 6 launch of Fortnite. We amassed 861 completes and a 62% response rate. The average age of the gamers we engaged with was 14.
In the future, we will share a more in-depth analysis of our findings, but for this article, I wanted to share some highlights. One interesting insight is how Fortnite strengthens (rather than damages) teens' social relationships. All players we engaged with said they feel closer to their friends because of Fortnite. The game seems to strengthen their sense of community and socialization. This flies in the face of older views of video games as isolating and creating social outcasts.
Fortnite has replaced many activities that used to occupy people's time. Sixty-three percent of the people we engaged with said that they watch less TV as a result of Fortnite, 44% said they spend less time reading books, and 41% report less usage of other games. This significant shift in media habits emphasizes the need to engage this generation on an ongoing basis given how quickly things can change.
3 Lessons on Engagement with Gen Z Consumers
Gen Z is no doubt the next powerful generation. As more of them enter the workforce, they will hold more and more purchasing power. Rightfully so, many marketers and market researchers are very eager to get to better understand this younger generation.
But when talking to these consumers, the market research industry can't afford to stick to status quo and do what we've always done. Gen Z consumers are the first real digital natives, and the experience they expect from brands is very different from those of baby boomers or even from millennials.
We felt really good about engagement in our study. In addition to a high response rate, a vast majority of the gamers we talked to agreed to be contacted again—with 75% of them completing all six conversational exercises. These numbers would have blown our expectations regardless of who we were surveying, but they are even more impressive given than we were talking to a hard-to-reach audience.
Our study's high engagement was no accident. It was a product of a deliberate approach that taps into the power of conversational insights. The lessons we've learned are useful for companies that want to more effectively harness the feedback and insight of Gen Z consumers.
Engage them where they hang out
Email has become the default channel of choice to distribute surveys. But this channel is becoming less and less effective. Overload is one key issue. More than 144 billion emails are sent out every day worldwide. Lack of action is another problem: about three in four emails are deleted within 24 hours.
Outside of work most people don't use their emails, relying more on messaging applications and social media to keep in touch with friends and family. If you want to talk to Gen Z consumers, email won't get you anywhere since most of these people don't even have an email address yet!
To that end, for our study, we chose to recruit gamers through Instagram, an increasingly popular platform among Gen Z. To reach as many people in the shortest amount of time possible, we partnered with The Squatting Dog, a popular Twitch broadcaster and Fortnite player.
The Squatting Dog's post resonated with his audience, generating more than 9,000 likes as of this writing. In less than 24 hours, we got thousands of clicks and hundreds of responses. I really doubt we would have gotten as much interest if we chose traditional means of recruitment. The overwhelming response was a direct product of the channel we chose to engage this audience.
Keep it conversational, both in your language and technology
Many researchers already know the importance of striking the right language and tone. But this is even more important to Gen Z consumers. If the way you phrase your questions isn't authentic to the Gen Z voice, you'll lose their interest.
Given that we were engaging gamers through Instagram—a completely mobile platform—it was important to keep our questions short. And because we were talking to younger consumers, we felt it was important to keep our tone casual and playful.
That said, keeping it conversational is not just a matter of tone—it's also a research technology issue. For this study, we leveraged software from Rival Technologies, our sister company. Rival creates technology that helps companies such as the NFL and the Vancouver Canucks use messaging platforms for more immersive market research. We used Rival's chat surveys to invite and engage gamers.
You might be wondering why chats. For one, they're more engaging. A 2018 study we conducted found that people found answering questions through chats more enjoyable, more fun and easier to complete than email surveys. Compared to other means of distributing surveys, the experience in chats feels more similar to how Gen Z consumers talk to each other online.
Go multi-media...or else
Most consumers today (not just Gen Z) use visuals when they communicate with each other. So why shouldn't your surveys do the same?
For this study, our questions and responses used images, videos and emoticons—the type of content that Gen Z consumers are already very familiar with. Rival's technology also allowed us to gather responses in these formats.
Many participants shared images with us, giving a sneak peek into the environment where they usually play. In addition, 122 participants shared selfie videos with us to talk about why they love Fortnite. Using Rival's technology, these videos were instantly transcribed, and we used the transcription to do sentiment analysis.
Getting videos from participants was very useful in our analysis. Videos allow respondents to tell stories and experiences, revealing emotions that would be difficult to capture with text responses alone. Visuals gave us more context and more authentic responses.
From engagement to conversations
We are now in the mobile-first era, and now's the time to re-examine your approach to market research. If you are trying to get digital natives to engage with you, it's important that your approach is both immersive and conversational. Anything less won't do.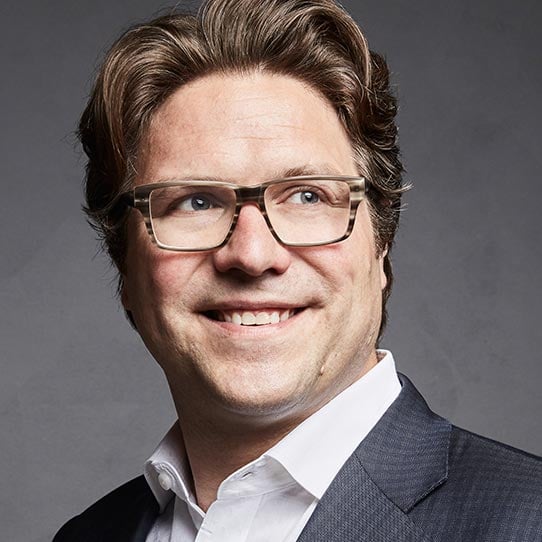 Matt Kleinschmit
CEO and Founder, Reach3 Insights