In today's quickly evolving markets, brand has become more important.
The biggest news in consumer goods so far this year is not a good one. Late last month, Kraft Heinz revealed that it recently wrote down the value of its Kraft brand and other assets by $15.4 billion. That decline is in large part due to stagnating sales. In 2018's fourth quarter alone, Kraft Heinz lost an eye-popping $12.6 billion—a piece of news that immediately sent the company's share price tumbling down by 30%.
The company's struggle is bad news for 3G Capital, the private equity firm co-founded by Brazilian billionaire Jorge Paulo Lemann. In 2013, 3G took over H.J. Heinz, and then bought Kraft Foods in 2015, eventually merging the two food companies. Initially, the strategy seemed to work—shares went up in the first two years as the company cut costs. Today, however, stock has fallen about two-thirds and Kraft Heinz's market value is down $75 billion.
Kraft Heinz is far from dead, but the challenges facing the company provides some crucial lessons for business leaders.
Don't sacrifice innovation for the sake of cost-efficiency.
An aggressive effort to reduce costs played a key role in Kraft Heinz's stunning decline. 3G implemented zero-based budgeting (ZBB), an accounting practice that requires justifying every expense anew every year regardless of how small it is. ZBB forced managers to lay people off and remove employee perks such as free cheese sticks and Jell-O. Investments in brand building, marketing, insights and product innovation also took a hit.
The thinking was ZBB would generate savings that would then fund investments for sales growth. Thanks to ZBB, Kraft Heinz's profit margin increased even in categories with shrinking markets. But, as is evident now, the strategy wasn't sustainable as it also slowed sales down and ultimately damaged the company's well-known brands.
More importantly, the intense focus on cost-cutting meant the company wasn't keeping an eye on changing consumer tastes. "They've realized you can only get so far" with ZBB, François Mallette, a partner at L.E.K. Consulting, told The Wall Street Journal. "At some point you have to make your products relevant."
Indeed, while 3G was asking managers to justify paper clip expenses, its competitors were investing resources into product innovation and anticipating rapidly evolving consumer food trends. "All [Kraft Heinz] have done is lower costs as competing companies like Danone and Nestle invest in products that are more in line with current public demand," Gregory Volokhine at Meerschaert Capital Market told Yahoo News.
Your brand is a dynamic, living thing.
Prior to their merger, both Kraft and Heinz had respected, illustrious brands. Both had accumulated a lot of brand equity throughout the decades by consistently investing in innovation and marketing.
Unfortunately, in 3G's war against costs, the Kraft Heinz brand became collateral damage. This demonstrates how even brands that have become household names can significantly lose their value and appeal very quickly—especially in highly competitive markets where consumer tastes are changing. Brand equity is something you have to keep on accumulating and working on.
In today's quickly evolving markets, brand has become more important, especially for CPG companies. For instance, according to a study from McKinsey, "strong brands prevail both in the bear and bull phases of the stock market, and by an increasing margin."
Building a lasting brand is both an art and a science, but for it to be successful, it has to be rooted in deep and immersive consumer understanding. As Kraft Heinz makes painfully clear, companies need to look beyond their balance sheets and transactional data to get closer to their customers. Making decisions that enhance—rather than diminish—your brand requires understanding why people do what they do, not simply what they do or did. It requires looking beyond traditional market research and leveraging more experiential insight solutions that can unlock a deeper understanding of underlying consumer decisions. This, in turn, can help marketers move away from reactive tactics and instead focus on future-leaning engagement strategies that tap into these underlying motivations.
Avoid using acquisitions as a crutch.
Many food companies are using acquisitions to protect their market share and remain relevant to consumers. This strategy enables large companies to quickly capture market territories where smaller challenger brands are winning—often by identifying untapped consumer opportunity that larger companies may have overlooked within the context of their broader business. This acquisition strategy is well-regarded as it eliminates competition while also delivering economies of scale.
3G's strategy for growth has alway included acquisitions. Burger King is a recent purchase, and so is the Canadian restaurant chain Tim Horton's. Following the Kraft and Heinz acquisitions, 3G also attempted to buy Unilever, but was rejected by a management team that prides itself in responsible brand stewardship and investment in innovation.
Unfortunately, in 3G's strategy, acquisitions have tended to replace rigorous consumer-centric innovation and product development. Sometimes this works as it allows the company to releases incremental product enhancements without investing in robust consumer insights and research and development. But, as the recent Kraft Heinz earnings call demonstrates, this approach can only go so far.
Mergers and acquisitions certainly have their place, but these moves shouldn't come at the expense of a maniacal focus on consumer needs, behaviors and insights—all of which are critical for brands seeking to stay relevant with today's easily-distracted consumer. This is something that Kraft Heinz is realizing now: CEO Bernardo Hees said the company plans to launch "record-level" innovation, investing in test kitchens and other R&D initiatives.
Conclusion
Only time will tell whether Kraft Heinz possesses the corporate agility required to right the ship. There are signs that the company is willing to re-invest in marketing, insights and innovation—which is indeed welcome news. But in order to truly succeed in a challenging CPG marketplace, the company will need to re-orient itself to deep, ongoing consumer-focused innovation and brand building. This means getting into the hearts and minds of today's consumers, connecting with them in organic and immersive ways so that they can better anticipate (and invest in) emerging market trends.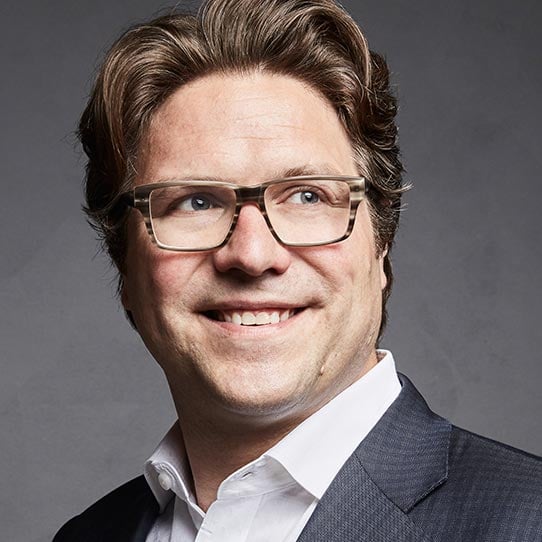 Matt Kleinschmit
CEO and Founder, Reach3 Insights